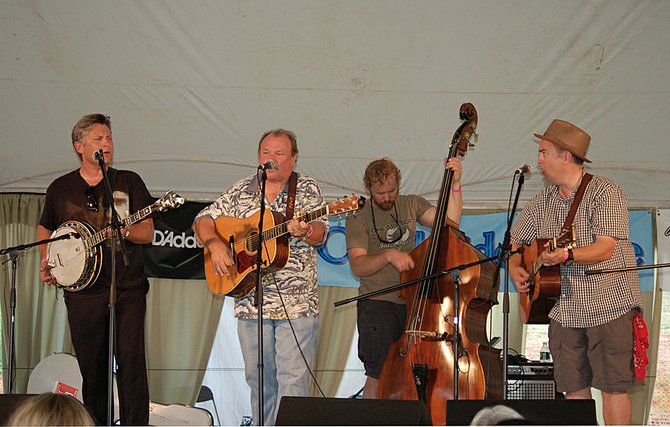 Watson is a 20-year-old from West Union, W. Va., and his introduction to bluegrass began at the age of 9, while he was playing the electric guitar.
"My grandma told me about this jam session going on, but she said I had to bring my acoustic guitar," Watson said in the Grey Fox hospitality tent. "And I wondered, 'What the heck? Why?' So I did, and it turned out to be bluegrass. So that's the first time I played bluegrass, and I've been doing it ever since."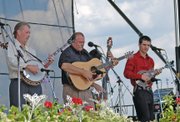 A few years later, Watson began playing mandolin, filling in for several bands and had been touring with a country band the past year before James King hired him.
"I emailed him and sent him some recordings I had," Watson said. "He liked what he heard, I guess, and he had me down to his house to meet him. He decided to hire me on board."
Being the youngest and newest member of the band, adjustments have to be made, and there's always something to learn.
"I guess the biggest thing I'm learning right now is how to travel and work the maps and drive all night," Watson said. "We got here just a few hours before we played with no sleep, and we're not going to be sleeping this night, either, except a little bit on the van, I guess."
As for learning the music, Watson spent some quality time with King's many recordings.
"I had about five days to learn 30 songs, so I spent a lot of hours memorizing the choruses and getting the harmony down," Watson said. "But it just takes a lot of practice playing along with CDs and the metronome."
On July 20, the James King Band flew out to the West Coast for a 10-day tour of northern California and Washington state. On the same day, the Gibson Brothers flew out to Ohio for a performance. Once the festival season is behind them, perhaps they'll meet in the studio for that recording King suggested.
Vote on this Story by clicking on the Icon