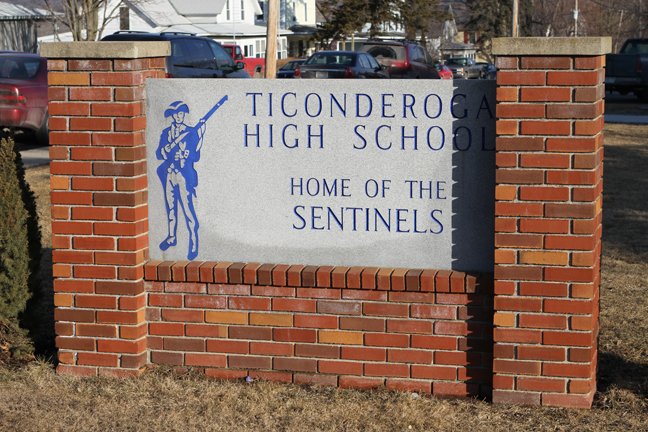 continued — McDonald and the school board offered the Ti Police Department office space in a school building. The idea was a police officer could do paperwork and conduct other police business while being on site in case of an emergency.
Johns rejected that offer because he believes police best serve the community when they're on patrol and not in a single location.
"In the past 10 years we're improved the technology in our police cars to allow officers to file the reports they need while remaining on the street and visible," Johns said. "To have an officer, often times the only one on duty, grounded in one building wouldn't satisfy the needs of the community as a whole."
As a compromise the Ticonderoga Police Department has agreed to have officers stop and walk through schools as part of their daily patrols. Officers will also be at schools when students arrive in the morning and leave in the afternoon.
Johns said he would like to have a school resource officer, but he just doesn't have the manpower.
"A school resource officers serves several purposes," the chief said. "It provides security for a school and keeps a trained professional available in the event of an emergency.
"And school resource officers often build a rapport with young people," he added. "That makes it easier for them to approach police when they have a problem or concern. That can also help police with investigations."
McDonald credited Ti police and Johns with their concern with students and the school district.
"We've had a lot of conversations to make our schools a safer place," the superintendent said. "I believe we've made good progress."
As a result of those talks Johns and McDonald are planning an emergency response drill at a Ti school during the upcoming academic year.
McDonald also noted several security improvements resulting from the school building project two years ago. All school doors are now locked during the day and visitors can only enter after being identified and approved by school officials. There are also now cameras throughout school buildings.
Vote on this Story by clicking on the Icon