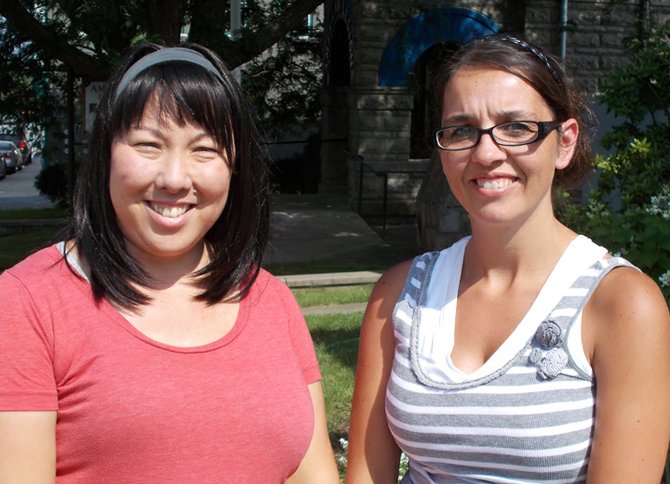 continued — While the Relay for Life raises money for the American Cancer Society, money is a secondary goal.
"It's not all about the money," Johnson said. "A big part of it is to get people excited and educated about the Relay for Life and the American Cancer Society.
"It's kind of ironic that we started out to help the ACS (American Cancer Society) and now they're helping me," she added. "I'm certainly benefitting from what they do."
Sponsoring the Relay for Life of Crown Point are Crown Point Telephone, Ticonderoga Federal Credit Union, Griffith Energy of Port Henry, Boyea's Deli of Port Henry, Crown Point Central School, Geraw's OK Septic Service, Mountain Lake Services, the Essex County Sheriff's Department, Kubricky Construction, the Crown Point Fire Department and DJ Marc Potter.
Relay organizers want their event to be regional. It carries the Crown Point name because the American Cancer Society requires relays to have the name of the host community.
"Last year we had people from Ticonderoga, Westport, Moriah, Putnam," Pertak said. "We'd love to get more people to come. The more the better."
Walking overnight can be difficult, Johnson said, but that's the point.
"The relay is supposed to represent the struggle of a cancer patient," she said. "It's hard to be up walking at 3 a.m., but it's hard to go through chemo treatments. Cancer is difficult, so is the relay.
"Cancer never sleeps," Johnson said. "For one night, we don't either."
Assisting Johnson and Pertak on the Relay for Life of Crown Point are committee chairs Lloyd LaMotte, James Johnson, Penny Comes, Ursula Thompson, Beth Harp, Sandy Ross, Yvonne DuShane, Michaela Comes, Randy Pertak, Kolby Pertak, Holly Rollins and Brenda Speshock.
Vote on this Story by clicking on the Icon