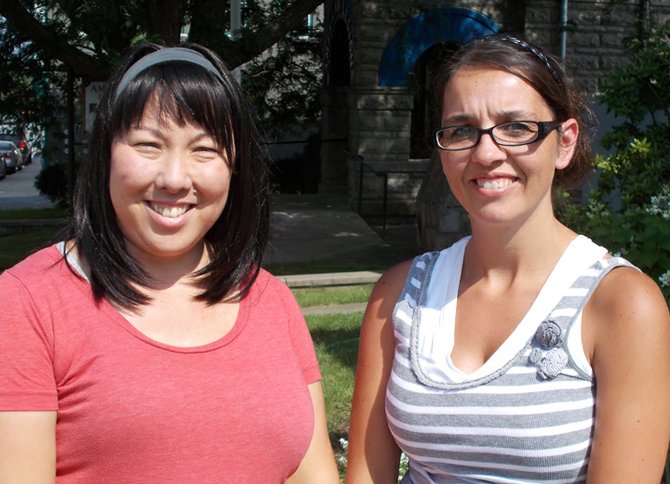 continued — After Johnson told her husband about the diagnosis, her first call was to Pertak.
"Carrie and I have been friends since we were about 6, and we are very close," Johnson said. "We work closely to bring Relay to our communities, and now, in addition to our friendship, she is one of my caregivers. She has been there for me and my family, and has taken on a lot of the responsibilities of our Relay event. She is not only a great community volunteer, but a great support for those of us who are facing hard times in life."
The inaugural Relay for Life of Crown Point attracted 27 teams and about 500 people. It raised $40,000 for the American Cancer Society and was named the Capital District "Rookie of the Year" as the best of seven new relay events in the Albany area in 2012.
The goal in 2013 is to have more than 30 teams. There are 22 already registered and teams can up register until the beginning of the event. The registration fee is $10 a person in advance and $20 at the night of the relay. Teams can have any number of walkers.
The theme this year is "Mardi Gras" and teams are encouraged to dress the part, camp around the track and enjoy the event. There will be music through the night along with food and other entertainment.
Information is available online at www.relayforlife.org/crownpointny
"The Relay for Life will begin with a survivor ceremony at 7 p.m. for survivors to share a common experience with their community, and to celebrate with other survivors who have beat cancer or are currently fighting cancer," Johnson said. "Survivors will join in a Survivor Lap and then have reception with a light meal and desserts, giveaways and prizes."
Cancer survivors can sign up for the Survivor Lap at www.relayforlife.org/crownpointny or call Ursula Thompson, survivor committee chair at 585-9261.
Vote on this Story by clicking on the Icon