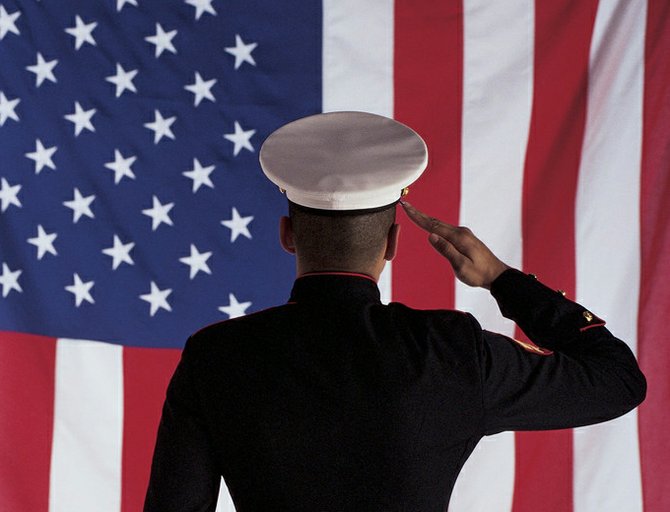 Ticonderoga — Hero to zero.
It's a saying among many veterans, especially for those who come from military service and run afoul of the law.
"It can be very difficult for young veterans, especially in today's economy," said Harry Treadway, a Vietnam veteran who is Essex County Veterans Court mentor coordinator. "They come home and can't find a job. They have too much time on their hands, so they drink a little too much and get into some trouble."
Treadway, a Ticonderoga resident, and others hope the new Essex County Veterans Court can help those who have served their nation.
Information meetings on the court program will be held Thursday, Aug. 8, at 7 p.m. at the Ticonderoga VFW on Shore Airport Road; Tuesday, Aug. 13, at the Keeseville VFW on Route 9; and Thursday, Aug. 22, at 7 p.m. at the Lake Placid American Legion on Main Street.
The court is designed to offered alternatives to incarceration and to help solve underlying issues with veterans. It is available to all veterans.
Other veterans will work with veterans in the court system as mentors and advocates. Treadway coordinators the mentor program.
"Most vets today don't trust the system," Treadway said. "They just zone out when someone in the system talks. Veterans seem to respond better when they're approached by other veterans."
The trained mentors do not offer legal advice, Treadway stressed, but do help vets navigate the legal system. They also offer support.
"Each individual vet (in the court system) is assigned a mentor who is a veteran," Treadway said. "We try match them up — Army to Army, Marine to Marine, Iraq to Iraq, Afghanistan to Afghanistan — so they have as much in common as possible. Sometimes, though, its good to have a Vietnam vet to talk to a younger guy."
(Continued on Next Page)
Prev Next
Vote on this Story by clicking on the Icon