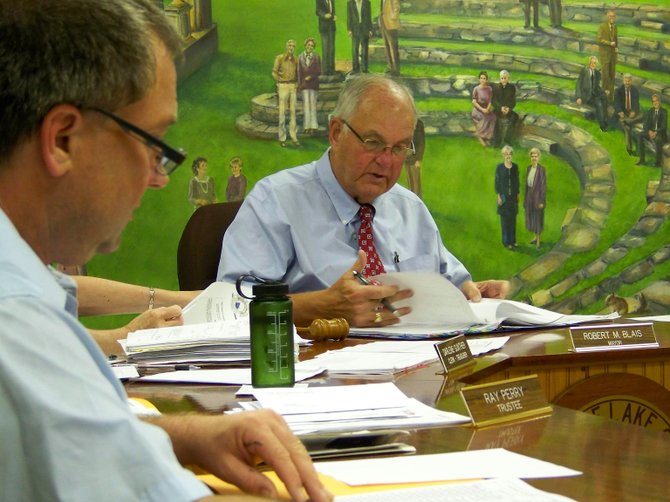 continued — Design standards would include prohibiting long, flat, blank walls and rooflines, and calling for the use of dormers, parapets, stepped roofs, balconies, cornices, plus wall offsets and recesses to create visual appeal.
Such architectural standards would apply only to new construction or substantial renovations.
Mayor Robert Blais and village trustees have said repeatedly that the changes, which would make the village more hospitable to responsible developers, would boost the village's prosperity and spur increases in property values, as well as improve the appearance of the commercial zone.
There is a proposal now pending to construct a six-story chain hotel in the village as well as some additional development in other areas. The height increase had sparked controversy earlier this year, with some citizens worried about how the taller buildings might obscure views or radically change the character of the village. But proponents contended the proposed height increases would have minimal effect on views and would create jobs, boost retail business and attract upscale development.
The Adirondack Park Agency recently ruled the stipulations on height increase could be included in the ordinance, but that projects involving such large buildings would still be subject to review.
Blais voiced support Tuesday for the proposed ordinances.
"I think they are a great step in the right direction, bringing new construction into a common theme, featuring harmonious architecture," he said.
Vote on this Story by clicking on the Icon