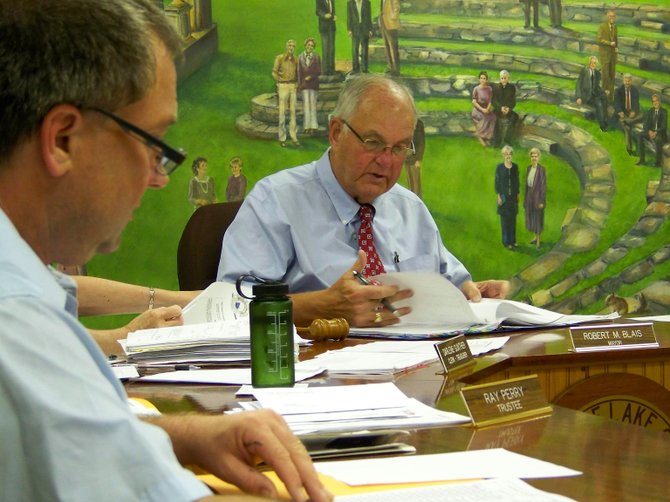 LAKE GEORGE — The proposed village zoning law changes that would allow buildings in certain commercial districts to be as tall as 72 feet high and would set strict design standards is headed to a public hearing at 7 p.m. Monday July 22 at the village hall, according to a vote by the village board July 15.
The concepts were presented to the public in late March, and a subsequent joint meeting was held with the village board, planning board, and zoning steering committee during which several of the proposals were tweaked.Village officials said Monday July 15 that the ordinances now under consideration were not yet available because they hadn't been fully drafted — but they'd be ready for the public to review at the July 22 hearing. The village board could theoretically approve the laws at the upcoming meeting, but individual board members pledged July 15 they would give the proposed laws full review, as evaluate public input.
The proposed zoning changes call for buildings of up to six floors (a maximum of 72 feet high) to be permitted from Mountain Drive south to McGillis Avenue on the west side of Canada St. as well as certain properties owned by the Fort William Henry and the Lake George Steamboat Co. All other areas on the west side of Canada Street are to have height restrictions raised to 45 feet or four stories from the present three — throughout the commercial resort and commercial mixed-use zones.
The design restrictions call for more green space, additional setbacks and improved architectural elements on new buildings and extensive renovations.
Proposed zoning changes include prohibiting certain lower-grade building materials, specifying building orientation on properties, and setting architectural and appearance standards. Such requirements include allowing only earth-tone and historic colors, mandating that doorways be recessed, and that windows be appropriately spaced and sized, and that story heights are compatible with neighboring buildings.
(Continued on Next Page)
Prev Next
Vote on this Story by clicking on the Icon