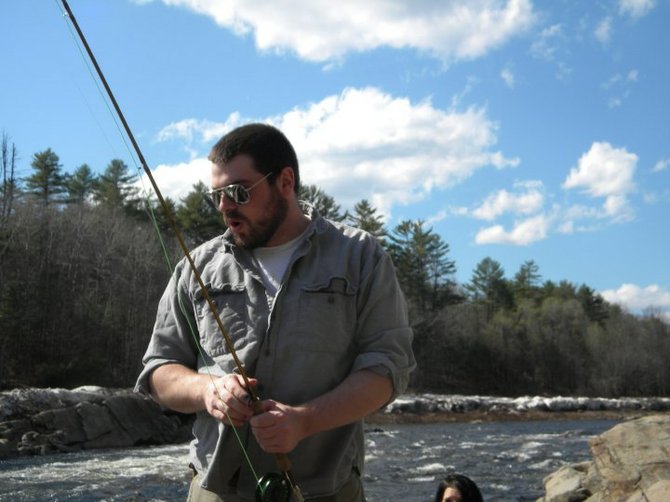 continued — Alexander's questioning of public works officials years ago about beefing up engineering and construction of roadways and bridges in the wake of increasingly frequent violent weather incidents has prompted new conversations on re-thinking infrastructure design. His articles on the issue of climate change, violent weather and infrastructure are now referenced by various authoritative sources.
His article on the unexpected early deterioration of intentionally-rusting steel used in the Adirondacks for guiderails and elsewhere for bridges and buildings — written while a Denton employee — also achieved national attention. Alexander noted that the subsequent replacement of the boutique steel cost taxpayers more than $120 million.
Alexander is a 2000 graduate of Warrensburg Central. He continued his studies at SUNY Oneonta, followed by graduate work in New Mexico, focusing on Anthropology.
Monday, Alexander reflected on his formative years working for Denton Publications and his newswriting in the Adirondacks.
"Denton's got my foot in the door, gave me my initial training — and it meant a lot to me," he said. "I've enjoyed covering news in the area, and I'll miss it — but this is a good career move."
Alexander continued that he was looking forward to not only his new post at the Times-News but also experiencing the wild country of Idaho, which offers outstanding hunting and fishing in its high plains and in the two mountain ranges between which Twin Falls is located.
"The position at the Times-News is really exciting," he said, noting he'll doubtlessly be intrigued with the different culture of the west, with its streak of individualism. "Also, the fly-fishing in the Snake River is world-class."
Vote on this Story by clicking on the Icon