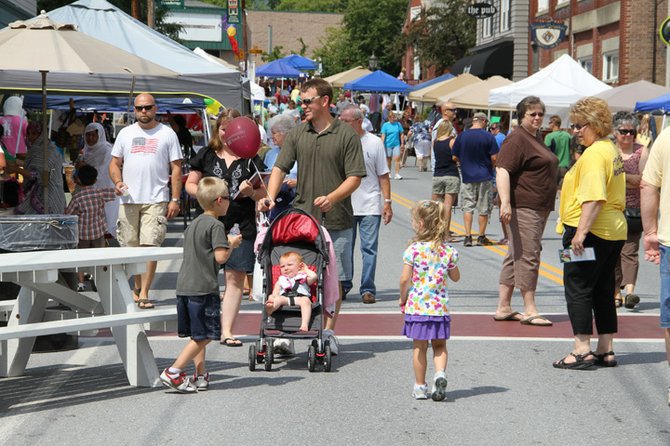 continued — Maps labeling locations of vendors, merchants, food, music, fresh produce, activities and more will be available as guests enter downtown Ticonderoga and are welcomed to StreetFest. In addition the program will include the schedule of music and entertainment. StreetFest ambassadors, wearing yellow StreetFest t-shirts, will assist people during the event.
Montcalm Street will be closed between Lake George Avenue and Champlain Avenue 7 a.m. to 4 p.m. for StreetFest.
"I'm truly impressed with what a small committee of dedicated volunteers has been able to accomplish for our community," John Bartlett, TMSP promotions chairman, said. "Both for the StreetFest event and the Best Fourth in the North celebration. People should plan to come early so that they don't miss anything. It is going to be a wonderful event for all of us to enjoy."
For more information on StreetFest contact the Ticonderoga Area Chamber of Commerce at 585-6619 or at chamberinfo@ticonderogany.com. Information is also available online at www.ticonderogany.com.
The Ticonderoga Montcalm Street Partnership is a not-for-profit organization established in 2007. Its mission is to create and enhance the economic, historic and social development of Ticonderoga's traditional business district, employing the National Trust Main Street Center's guidelines for organization, design, promotion and economic restructuring. Meetings are held monthly and volunteers are always welcome. Like the Ticonderoga Montcalm Street Partnership on Facebook to stay up to date on TMSP events, news and more. For more information on the TMSP visit www.timainstreet.org.
Vote on this Story by clicking on the Icon