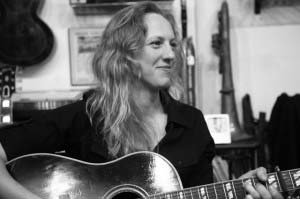 Egge will perform pieces from her new album, On Bad Blood, produced by Steve Earle. In her new album Egge turns an unflinching eye on these intimate, and painful stories.
For more information call the UJAC at 946-8315.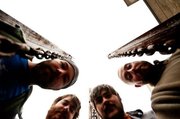 Sinecure to take the stage at Monopole
PLATTSBURGH — Rock band, Sinecure will perform at the Monopole, 7 Protection Ave, at 10 p.m. on July 19 and July 20.
The Plattsburgh-based band has been bringing their special brand of dance inspired Rock all over the north-east since 2007.
The band is anchored by band mates, and brothers, Jordan Buck on guitar and vocals and Justin Buck on bass and vocals. The band has found new members along their journey including drummer Jack Brand on drums, samples and vocals, and Shameless Strangers founder Mike Dashnaw on guitar.
The band combines gritty rock n' roll with a dance/pop inspired edge, Sinecure evokes raw emotion, leaving a lasting impression. The band plays original material with new songs constantly flowing on stage.
The Glass Onion will perform at Naked Turtle
PLATTSBURGH — Glass Onion will perform at the Naked Turtle, 1 Dock Street, at 10 p.m. on July 19.
The Glass Onion, a Pop -Punk - Rock cover band will grace the Plattsburgh stage playing some of their usual tunes such as American Idiot, a Coldplay cover "Trouble" and many others.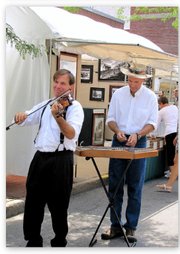 Friends Union Band reunites after 35 years
UPPER JAY — Friends Union Band to perform, Upper Jay Art Center, Route 9N, on July 20 at 6:30 p.m.
Friends Union Band plays a mix of Celtic, Appalachian and traditional music.
Members Steve Lachetta, aka "Shaker Fiddle" and Rod Driscoll have reunited after being in the Friends Union String Band 35 years ago .
Lachetta is well known for his unique playing style blending celtic, old time and Appalachian folk fiddling along with the occasional mandolin, frailing banjo or tenor guitar tune. Lachetta performs on his collection of vintage instruments: a 1722 fiddle, an 1890's vintage frailing banjo, a 1950's vintage Gibson mandolin and a 1958 Gibson tenor guitar. Lachetta performs in the acoustic duo: Shelving Rock, blending traditional and acoustic rock.
Vote on this Story by clicking on the Icon