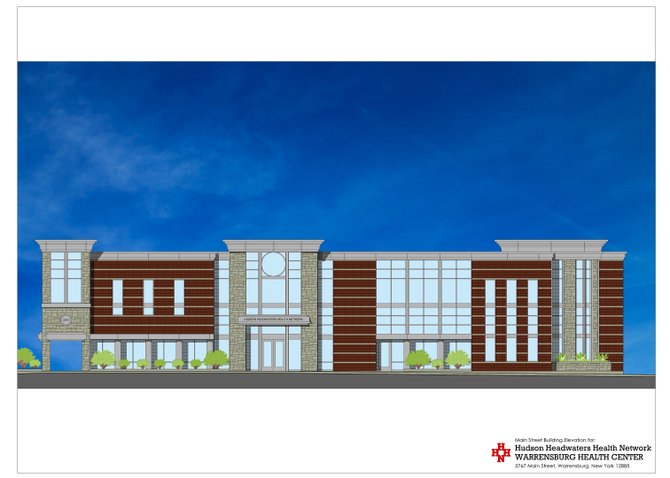 continued — More than halfway to the goal
At a campaign "kick-off" event held recently at Cronin's Golf Resort in Warrensburg, Rugge announced that Hudson Headwaters is now more than halfway to the $1.9 million goal.
More than $750,000 has been donated or pledged to the campaign by HHHN board members, administrators and medical staff as well as foundation board members. Additionally, the campaign has received pledges of $250,000 from the Charles Wood Foundation and $100,000 from Stewarts Shops.
"We are deeply grateful for this substantial early support," Rugge said. The Wood Foundation has previously granted HHHN many hundreds of thousands of dollars in the past.
The total cost to build the new facility is now estimated at $9.5 million, rather than the $8 million anticipated a year ago.
Construction is scheduled to begin in August on the new building, to be situated directly in front of the existing health center. Plans call for the facility to be completed by December 2014.
During construction, health care services will continue without interruption at the existing health center.
Donations to the campaign can be made online at www.hhhn.org, or through the mail to: Hudson Headwaters Health Foundation, 9 Carey Road, Queensbury, NY 12804. For details, contact Howard Nelson at 761-0300 or: hnelson@hhhn.org.
Vote on this Story by clicking on the Icon