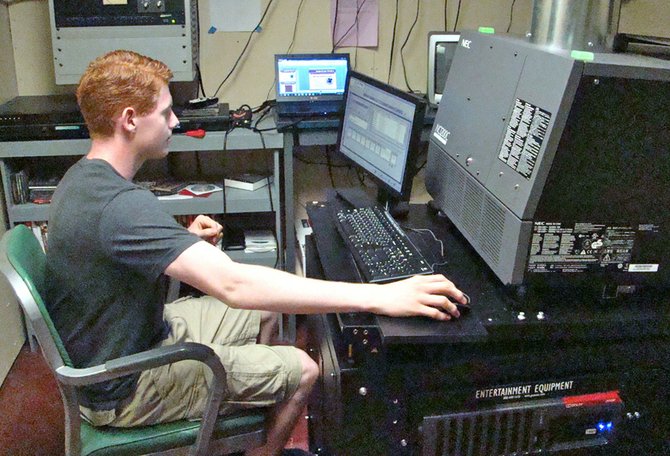 continued — Smith, admittedly, will miss the hands-on experience that connected this young man to the history of all the projectionists that came before him. He prided himself in being able to assemble the films, then fine tune and tame the giant analog projector.

"There was a craft about it and a feeling of being connected to history" Smith said.

That being said, and as a child of the Digital Age, Smith readily recognizes that the theater cannot continue to exist if it remains completely a remnant of the past.
Welcoming digital
Now, the movies arrive in what amounts to a well-padded aluminum attaché case. Inside, is what amounts to a huge flash drive. The drive is inserted into a computer unit and through the use of a standard computer screen, mouse and password, a computer-literate "projectionist" is empowered to control the presentation of the show. It's like "Back to the Future," as the wonderfully restored Indian Lake Theater continues to show movies as part of its multicultural repertoire using today's most advanced digital technology.
Smith, by the way, just graduated from the Indian Lake Central School a few weeks ago. He, too, is moving into the future, enlisting in the U.S. Navy and will be heading into the service soon. Smith will most certainly carry fond memories of helping keep the Indian Lake Theater running, especially during this critical transition from film to digital.
For more information, call the Theater at 648-5950 or visit online at www.indianlaketheater.org.
Vote on this Story by clicking on the Icon