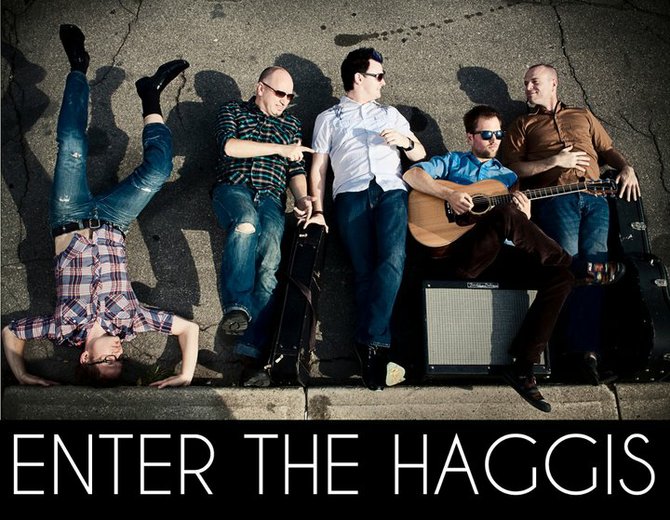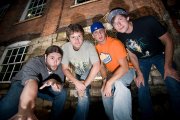 Capital Zen to play the Monopole
PLATTSBURGH — Capital Zen will perform at the Monopole, 7 Protection Ave, at 10 p.m. on July 13.
Capital Zen a Rock/Progressive/Funk/Jam Band based out of Glens Falls makes the trek across the state and the country playing their serious bust-out power covers by bands like Rush, Red Hot Chili Peppers, Talking Heads, Mr. Bungle, Frank Zappa, and a whole lot more with original melt your face orignal songs.
Capital Zen features members Jeff 'Rog' Tollison on Drums, Tony 'The Tiger' Leombruno on bass and vocals, Scotty 'Karate' Hannay on keys and vocals, and 'Hurricane' Terry Scoville on guitar and vocals.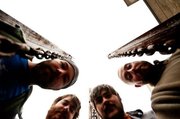 Three part show to be held at Smoke Signals
LAKE PLACID — Ricky Fitts' Bass Odyssey, Sinecure and Special Guests to perform at Smoke Signals, 2489 Main Street, beginning at 8 p.m. on July 13.
Sinecure, Plattsburgh-based band has been bringing their special brand of dance inspired Rock all over the north-east since 2007.
The band is anchored by band mates, and brothers, Jordan Buck on guitar and vocals and Justin Buck on bass and vocals with (non-family member) Jack Brand on drums, samples and vocals, and Shameless Strangers founder Mike Dashnaw on guitar.
The band combines gritty rock n' roll with a dance/pop inspired edge, Sinecure evokes raw emotion, leaving a lasting impression. The band plays original material with new songs constatnly flowing on stage.
Rev Tor Band and Music in Common concert
LAKE PLACID— Music in Common and the Rev Tor Bandwill perform a special live performance of The Band's classic 1978 concert film, "The Last Waltz" on Thursday, July 18 at 8 p.m. at Lake Placid Center for the Arts, 17 Algonquin Way.
The concert features renditions of all the hits by The Band featured in the film, such as "The Weight", "Up On Cripple Creek", and "The Night They Drove Old Dixie Down" as well as songs by Bob Dylan, Neil Young, Eric Clapton and many more.
Musicians from the local music scene perform the songs of the film's original scores. The line-up of artists includes the Rev Tor Band, Kevin Sabourin and Lowell Wurster of Lucid, Sarah Curtis and Shamim Allen of Crackin' Foxy, George Wurster, Theresa Hartford, Jason Brill, Russ Cook and Brad Hurlburt of Roadside Mystic, Fred Gillen, Jr., and more to be announced.
The Last Waltz LIVE is a benefit for Music In Common, Inc., a 501(c)3 nonprofit organization whose mission is to strengthen, empower, and educate communities through the universal language of music.
For more information call (413) 591-8234.
Vote on this Story by clicking on the Icon