For more informaion about the show call 526-4520 or e-mail tickets@essextheatre.org.
Additional showtimes include July 13, 18, 19, and 20 at 7 p.m.; July 14 at 2 p.m.; July 17 at 5:30 p.m.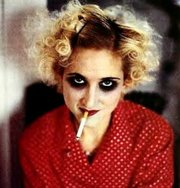 Go Digital Go Dark musical event to be held
LAKE PLACID — Benefit for the Palace Theater Go Digital or Go Dark campaign will be held with musical performances by Jill Sobule, And Then Bang, and Julie Kathryn Smith, will be held at Smoke Signals, 2489 Main Street, beginning at 8 p.m. on July 12.
Jill Sobule, singer-songwriter best known for the 1995 single "I Kissed a Girl", and "Supermodel" from the soundtrack of the 1995 film Clueless. Her folk-inflected compositions alternate between ironic, story-driven character studies and emotive ballads, a duality reminiscent of such 1970s American songwriters as Warren Zevon, Harry Nilsson, Loudon Wainwright III, Harry Chapin, and Randy Newman.
A graduate of Lake Placid High School and a former Lake Placid News reporter, Julie Kathryn Smith, aka Julie Kathryn is now an accomplished singer-songwriter who lives in New York City.
And then Bang provides atypical dance beat to the local scene with rock and roll sensibilities. Band members Jason Stoltz on bass, Mike Korpan on guitar, Ryan Trumbell on drums and vocalist Josh "Hendy" Henderson bring the band's music to life.
Admission is $10.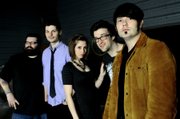 Party Wolf to take over the Naked Turtle
PLATTSBURGH — Party Wolf will perform at the Naked Turtle, 1 Dock Street, at 9:30 p.m. on July 13.
Party Wolf, a high energy five-member band with five talented singers offering an extended mix of music.
The band covers top chart pop hits and music from artists from Adele, Britney Spears, Enrique Iglesias, Usher, Taylor Swift, Chris Brown, Lady Gaga, and Pit Bull. They also kick it old school with rock and oldies tunes by Pat Benetar, Bon Jovi, Neil Diamond and the Ramones and some country music.
Vote on this Story by clicking on the Icon