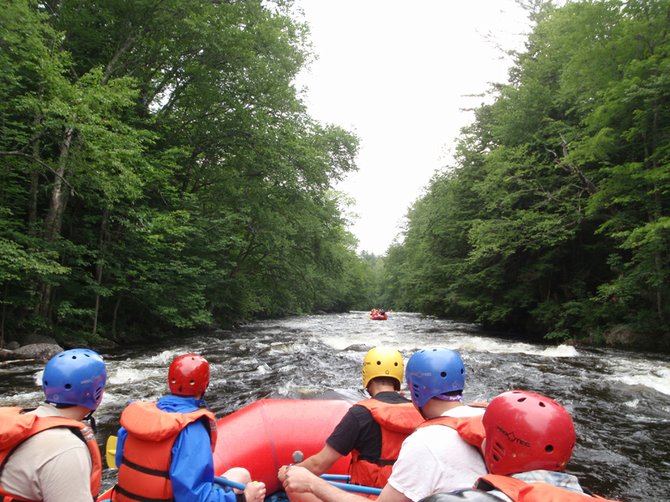 continued — Supervisor Wells said he appreciated the work done by town employees who faced challenges from all the recent storm activity. In addition, Councilwoman Sally Stanton said how good the town looked for the 4th of July holiday period with "all the flags up and the chairs out."
Though Blue Mountain Lake has passed the last two water inspections, Wells said the state is recommending that the town move to drilled wells as its water source. There is another piece of property that town officials are considering buying for exploratory-drilled wells. Given that the last attempt at purchasing property fell through, the New York State Department of Health has been asked for an extension to the date by which plans and specifications are to be submitted.
Finally, Wells communicated his personal thanks to everyone who spoke and came out to the Adirondack Park Agency (APA) Finch land classification hearings. He mentioned that the effort can't stop and must continue. Wells is urging all citizens to write letters to the APA prior to the July 19 deadline. He also said he is putting together a package of correspondence that will include any letters that are sent to the Town Board concerning the topic. This packet is leaving Indian Lake Town Hall on July 17 and any letters he receives prior will be forwarded as part of that packet. He alluded to a letter sent to him by John and Ann Miller, owners of the Indian Lake Restaurant and Tavern, clearly outlining their support of the Upper Hudson Recreation Hub's position for a classification of the former Finch lands as "Wild Forest" for the economic viability of all the surrounding towns and the businesses within them.
The next regular board meeting will be held on Aug. 12 at 7 p.m. in the Blue Mountain Lake Fire Hall.
Vote on this Story by clicking on the Icon