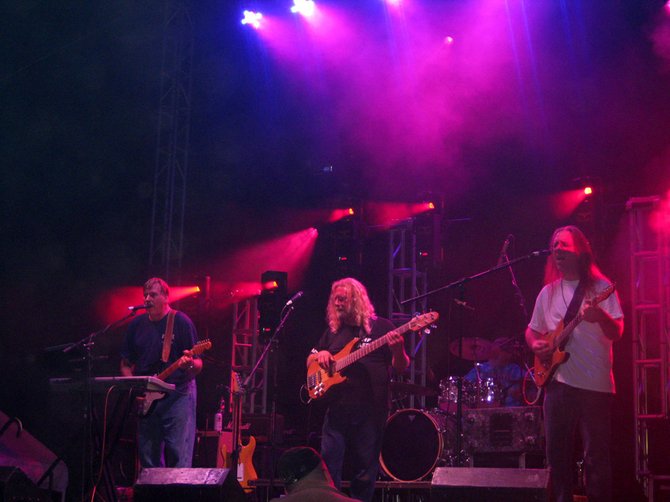 North Creek — A humble couple trying to make the world a better place for North Country residents recently earned top honors in the Johnsonville Best of US contest, pitting unsung heroes against each other to find out who is the best in making America great.
Johnsonville — the sausage company from Sheboygan Falls, Wisc. — awarded Wayne and Tammy Bukovinsky the grand prize of $10,000 on June 24 for Wayne Stock, the marquee fundraising event for their not-for-profit organization, the North Country Hardship Fund. Johnsonville President Bill Morgan made the phone call himself.
"It was very, very exciting," Tammy said. "His last words were, Keep doing what we're doing.' It was good to see some good news come out after all the bad news in the world."
The Best of US contest covered two categories: Community Celebrations and Educators. The Wayne Stock music review earned the most amount of votes for the Community Celebrations category, open to special events, parades and festivals "that showcases the spirit of your community and reignites pride in our great nation."
Nominations were reviewed against the contest criteria and whittled down to 20 finalists and then 10 based on the consumer votes.
Other finalists in the top 10 were: NC 4th of July Festival in Southpport, N.C.; the National Sweetcorn Festival in Hoopeston, Ill.; BARNDANCE 2013 in Woodstock, Ill.; the Dundalk Heritage Fair in Baltimore, Md.; the Day of Caring in Sheboygan, Wisc.; CELEBRATE commUNITY in Fon du Lac, Wisc.; the Medal of Honor Host City Program in Gainsville, Texas; Community Days in Dubois, Pa.; and the Popcorn Festival in Valparaiso, Ind. Each of the additional nine finalists received $1,000.
High School teacher Robert "Bob" Tyrrell, of Salt Lake City, Utah, won the grand prize for Educator.
In its promotional material for the Best of US contest, the company said, "Johnsonville is on a quest to identify and celebrate the values and behaviors that make America great."
(Continued on Next Page)
Prev Next
Vote on this Story by clicking on the Icon