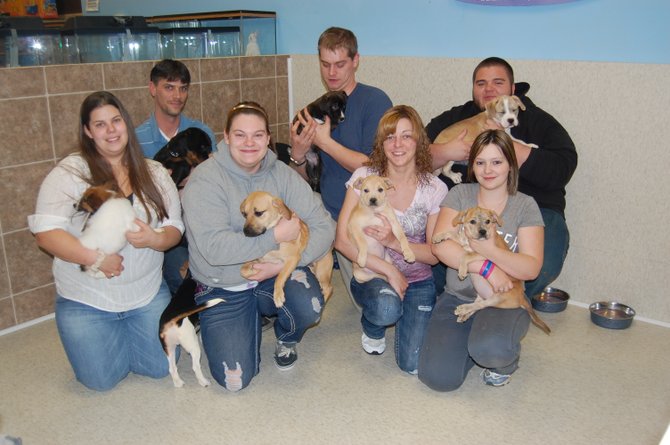 continued — The remaining animals in the store were ordered to be medically cleared by a certified veterinarian.
Northern Puppies has been open at its 11 Plattsburgh Plaza location for more than a year and open for a year at a different location before that.
Reached for comment Wednesday afternoon, Staley said she had been ill and her two employees were out on vacation at the time of the Agriculture and Markets inspection, leaving the care of her store to family members and friends.
She said the store had received about five different litters of kittens in June to be sold. A few days later she said an employee had come in the morning and found two of the kittens from the same litter were dead.
Staley said when she saw the two kittens had died she was heartbroken.
"We weren't trying to sell sick kittens, when we thought they were sick we called out a vet to come in and see them here and we quarantined them," Staley said. "After that I was so upset I said I don't want to sell kittens because they get sick so often and you just can't do anything about it."
During this time, Staley said a maintenance worker had gone into the back room where quarantined animals are kept and had seen the cats and called authorities.
Staley said Veterinarian Ann Marie Kiley of Adirondack Mobile Veterinary Services had come to the store on June 16 and June 24 to examine the animals after diagnosing them with coccidia and provided medical treatment.
On June 20, Staley said she underwent surgery for a hernia and said her two primary employees went on scheduled vacations June 22 and 24. Post surgical complications combined with contracting pneumonia kept her away from the shop longer than expected, she said.

Vote on this Story by clicking on the Icon