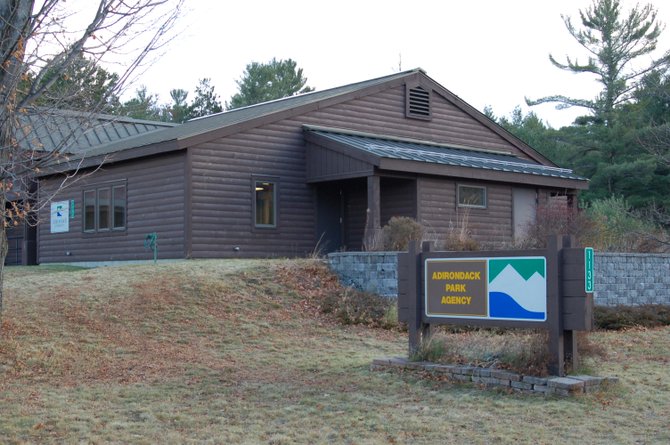 continued — •Alternative 1A would designate most of the land as Wilderness, with a small portion of Wild Forest on the western side of the Essex Chain Lakes and Indian River tracts. Alternative 1B would designate all the land as Wilderness.
•Alternative 2 designates most of the land as Primitive, with some Wilderness and Wild Forest areas.
•Alternative 3A would incorporate Wild Forest, Canoe, and Wilderness areas. Alternative 3B is similar, but with significantly less Wilderness.
•Alternative 4A splits the land between Wilderness and Wild Forest. Alternative 4B does the same, but with an added Special Management classification that could restrict access to the Wild Forest slightly more than would be normal.
Under all plans, the Hudson Gorge Primitive Area will be reclassified as Wilderness.
Most of the public comments over the public hearing process pitted Wilderness (1A and 1B) against Wild Forest (4A and 4B). In all, 24 of the 30 people who attended the New York City hearing gave comments, according to APA spokesman Keith McKeever.
"Participation in the public hearings exceeded our expectations," McKeever said. "People were civil and respectful in their opinions."
Motor-free access
The main feeling among Wilderness proponents was that motorized craft will make the area less attractive and reduce potential users.
"Opening up the lakes to motorized crafts opens up the possibility of introduction of invasive plant an d fish species, petroleum-grade pollution to the waters, and larger amounts of debris left at the campsites," Gillis said. "Motorized craft are inherently dirtier than muscle-propelled craft ... The quality of the wilderness experience is equally important to dedicated paddlers such as me. (It) is less tangible and harder to qualify but certainly relevant and legitimate. I refer to the noise and exhaust fumes, large wakes and so forth."
Barry Oreck, a full-time resident of Brooklyn and part-time resident of Indian Lake, said he would welcome a Wilderness designation for the Essex Chain Lakes because he has to travel more than an hour to find motor-free waters to paddle: Lows Lake, Little Tupper Lake and the St. Regis Canoe Area.
Vote on this Story by clicking on the Icon