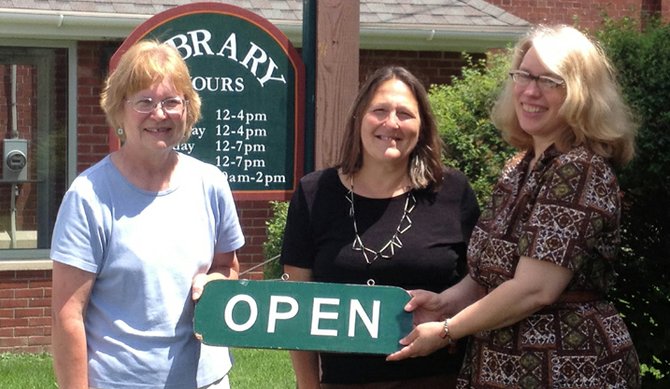 continued — Shortly after Anesi moved to Port Henry with her husband in March, she learned Viestenz was mulling retirement.
"It seemed fortuitous, so I applied and was thrilled to be offered the position," said Anesi. "My goals for the library are to continue the work of retiring director Jackie Viestenz, offer more library programs and services, increase the library's online presence, and start a Friends of the Library group."
Helping Anesi will be Baker, who is replacing Sandy Ritchie who also retired earlier this year.
Baker is from Brunswick. She came to Port Henry as a student teacher at Moriah Elementary School. She stayed and in 2010 retired after a 25-year career as a teacher at Moriah Central School.
"Throughout her career, she has taught a wide range of ages from toddlers at a day care center to adult learners trying to become better readers," Rich said of Baker. "She is passionate about reading and books and is excited to continue to work in the realm of literacy.
"We are very pleased and excited to have both Andrea and Gail on staff," Rich added. "Our community is very lucky to have obtained two-highly enthusiastic and committed individuals who will provide the quality of service established by Mrs. Viestenz and move the library forward to meet the needs of our patrons."
Vote on this Story by clicking on the Icon