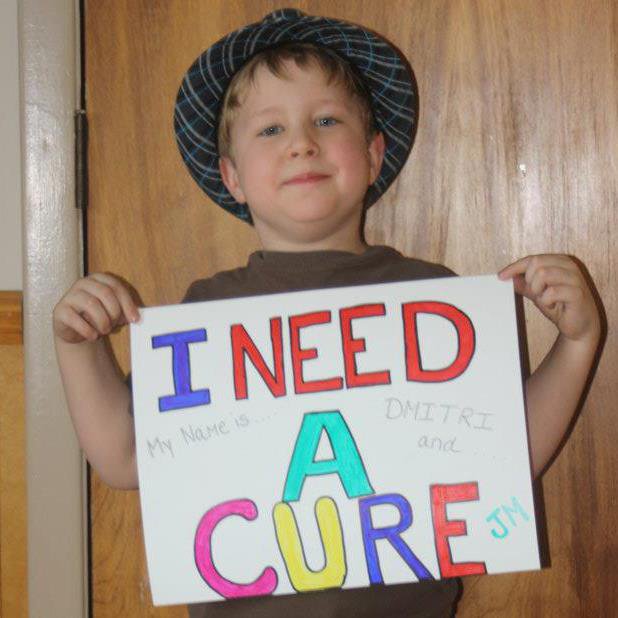 continued — A series of tests alarmed doctors and family.
"His pediatrician had never heard of JM," Erin said. "She finally figured out what she thought it was, but we had to go to Burlington to have the diagnosis confirmed. He was immediately admitted in to the hospital to start IV steroids, methotrexate (a chemotherapy drug) and have MRIs and more blood work to confirm. He was on the steroids for 15 months and the methotrexate for just shy of three years. He has been med free for a year."
The disease is so rare, few doctors recognize it.
"My son went misdiagnosed for at least four months while trying to figure out what was going on with him," Erin said. "The faster kids can be diagnosed the better the outcome. This disease could come back at any time. He can no longer be in the sun without proper sun block and hats, etc. If he were to receive even a mild burn it could cause the disease to come back.
"When he is in school they have doctor's orders to make sure sun block is applied every day, as this is a huge must," she said.
Dmitri just completed first grade at Crown Point Central School.
The Duvals are optimistic about Dmtri's future.
"For Dmitri his prognosis is good," his mother said. "A third of the children with JM will respond well and never have a reoccurrence of the disease, a third will have a reoccurrence at some point and maybe multiple times, and a third will have a chronic course that does not respond well to the treatments.
"Since Dmitri was diagnosed we have become a part of the CureJM.org Family," Erin added. "Without them we would have been lost. Since his diagnosis three children have lost their battle with this disease."
Vote on this Story by clicking on the Icon