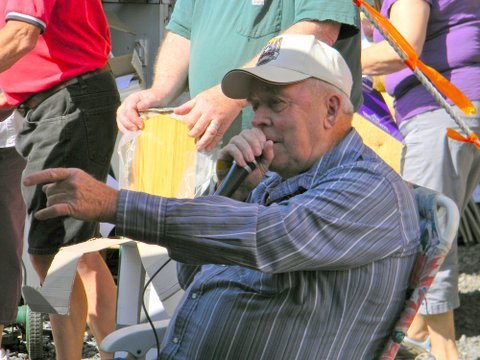 continued — "Our auction was successful because of a lot of volunteers and plenty of hard work," she said.
Bicentennial group publicist Margaret Holmes praised Larry Stephenson of Lincoln Logs for providing a tent, plus Andy and Susan Beadnell of Ridin' Hy Ranch for donating the use of the Glendale property and barn, and Auctioneer Jim Galusha for volunteering his talents.
"People got great deals and had a good time — and we're pleased that we raised a substantial sum," Holmes said.
The group's next fundraiser, titled Adirondack Evening, is set for Thursday Aug. 1 at 7 p.m. The event features a presentation by renowned Adirondack landscape photographer Carl Heilman, and music by Dan Berggren and Casey Filiaci, both acclaimed for their work. Advance tickets are $8. For details, send an email to: info@northwarren200.com.
Vote on this Story by clicking on the Icon