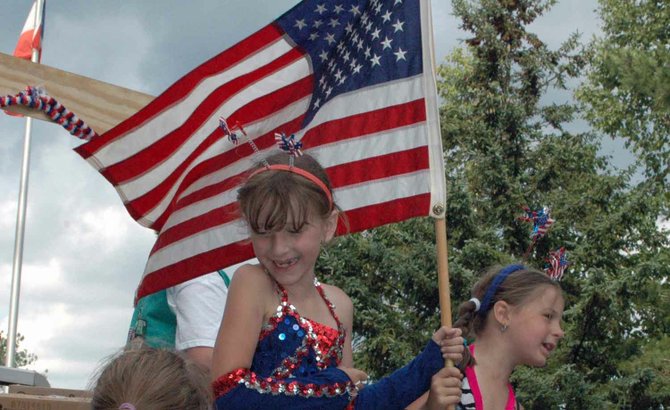 Elizabethtown — The celebration of the nation's birth in the North Country will open with parades and festivities Thursday, July 4, and continue into the weekend.
Essex
The annual Essex Independence Day celebrations will begin at 8:15 a.m. Thursday, July 4, with the annual Adult Fun Run sponsored by Live Well, starting at the corner of Blockhouse and Essex Roads. At 9:15 a.m., a Kids Fun Run will start at the Essex Ice Cream Shop.
The morning will also feature a morning Patriotic Hymn Sing at St. John's Episcopal Church and Penelope the Clown (near the Ice Cream Shop) at 10 a.m.
Lineup for the annual parade will start at 10 a.m., with the parade stepping off at 11 a.m. and feature the Plattsburgh Bagpipe and Drummers, Shriner Clowns, home-made floats and Fire Departments making their way down the Essex Main Street. For information about float entries call 963-7072 or 963-4060 (leave a message if necessary). All entries are welcome.
At noon, games and boat races will take place at Beggs Point, where food will be sold by the Essex Volunteer Fire Department. A Spelling Bee for all ages will take place at the Essex Town Hall at 3 p.m., followed by a Organ concert by Carol Williams at the Community Church at 7:30 p.m.
Fireworks in Essex will take place Friday, July 5, at dusk and can be best seen from Beggs Point Park.
Jay
The Jay Fourth of July parade will step off at noon on July 4 along Route 9N, with the review stand set up in front of the Jay Volunteer Fire Department. Following the parade, there will be food, games, rides and more at the firehouse. Fireworks will be held at dusk.
Lake Placid
The annual Independence Day celebration, parade and fireworks will start with parade lineup at 4:30 p.m. on Cummins Road on Wednesday, July 4. The parade starts at 5 p.m. and turns left onto Main Street and ends at High Peaks Resort, with review booths at Select Sotheby's International Realty and at Mid's Park on Main Street. There will be activities all afternoon in Mid's Park, and the "Set the Nigh to Music" fireworks show will commence at 9:45 p.m. with musical accompaniment provided by WSLP-FM (93.3).
(Continued on Next Page)
Prev Next
Vote on this Story by clicking on the Icon