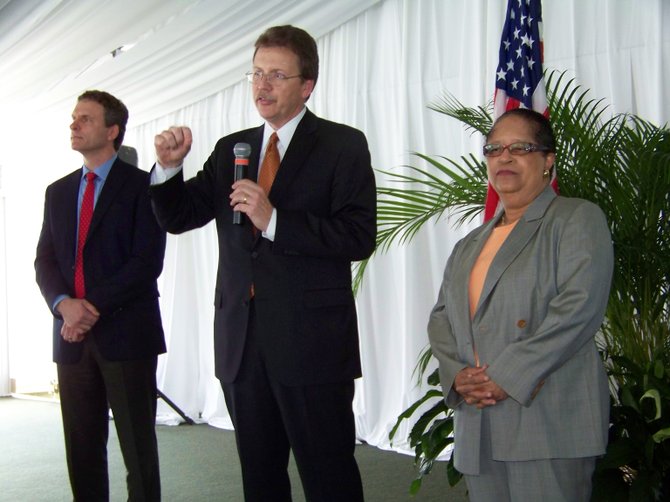 continued — Fund for Lake George Executive Director Eric Siy said the study's methods would be tracked by scientists worldwide.
"This is unprecedented in the world, not just because of the technologies utilized, but because of the brainpower committed to protecting the lake," he said.
Siy said the world-class technology that would be producing real-time visual modeling would help scientists and environmentalists understand the natural processes of aquatic organisms and their interaction with pollutants.
"There's no technology like this now anywhere in the world, — this is not hype, it's fact," he said.
Siy said the lake health was at a critical juncture, and the study couldn't have been undertaken at a better time.
"The lake is now at the risk of irreversible decline," he said. "But we have been alerted in time to react and not only curb but reverse this decline, using an unrivalled array of new tools."
All three partners in the project — RPI, IBM and The Fund — will be committing money towards the project, which is expected to get underway within two months.
Vote on this Story by clicking on the Icon