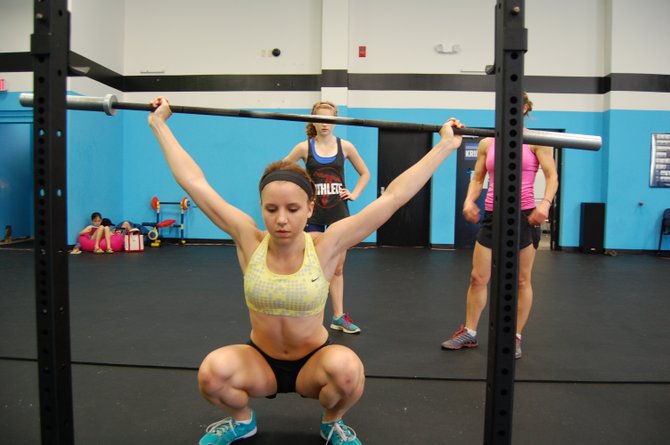 continued — The workouts led at NCCF are personalized for athletes to achieve fitness and confidence in every day life.
"You only see the sport aspect of Crossfit on TV when there is a whole different side. We are more lifestyle, health and well-being so where it can come across as intense there is a starting point for everyone," said Freiberg. "You don't have to be in shape to come get in shape."
The program is not only a workout class but Freiberg said it is a lifestyle and community and family oriented fitness program. The new business has relied on the fellowship of its members and its popularity has grown from there.
"We tend to attract the people who are looking to make a change whether they are just starting out or they are an experienced athlete and everything in between," said Freiberg. "As people come and enjoy the program and like what happens they can decide to come back and then invite friends in and deliver that message. We've had a good response from the community."
The gym hosts classes throughout the day, Monday through Friday and Saturday. For those new to Crossfit there are beginner's boot camps during the weekend and a free, open workout on Saturday morning.
"We don't want people to be intimidated to come in and check it out, people are welcome to come to our beginner's courses and from there you elevate when you are ready," said Freiberg.
The gym will also be trying to attract a younger crowd with a children's class beginning in early July. Freiberg said the gym has patrons from age 13 to 65. The classes will be a Crossfit fitness program tailored to meet the needs of kids and their growing bodies, Freiberg said. It will mostly be body weight movements that teach the kids how to move better and remain healthy.
Vote on this Story by clicking on the Icon