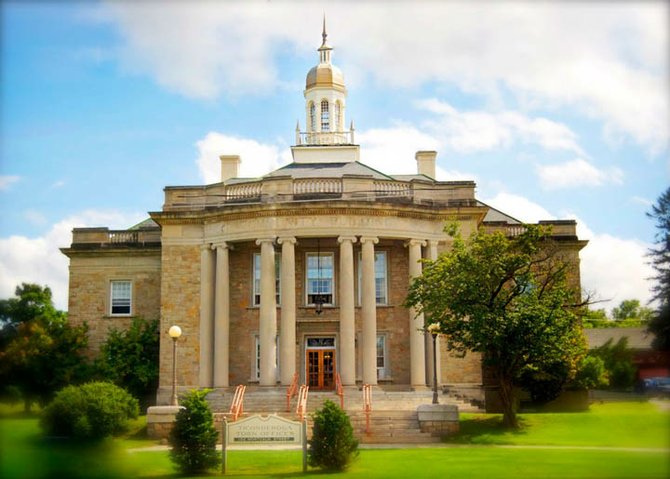 continued — — Sue Huestis as lottery control officer;
— Iuliano, Whitford and Margaret Lauman as police commissioners;
— Malaney as affirmative action officer;
— William Grinnell as chairman of the zoning board of appeals;
— Brenda Wells as chairwoman of the board of assessment review;
— AES, Schumaker, Chazan and Recycle Management as town engineers;
— Paul Burns, aka Modex Consulting Services, LLC., as administrator of computer system security and repairs;
— Milford "Buzz" Palmer as dog control officer;
— John McDonald Sr., Steve Boyce, Cheryl O'Connor, Linda Cunningham, Sue Gravelle and Virginia LaPointe as Black Watch Library board members; and
— Thompson and Allen as planning board clerks.
The town also agreed to enter into contracts with Ticonderoga Area Chamber of Commerce, PRIDE of Ticonderoga, Chilson Fire Department, Dr. James Mack and North Country Life Flight.
The town board also agreed to hold its regular monthly meetings the second Thursday of each month at 6 p.m.
Vote on this Story by clicking on the Icon