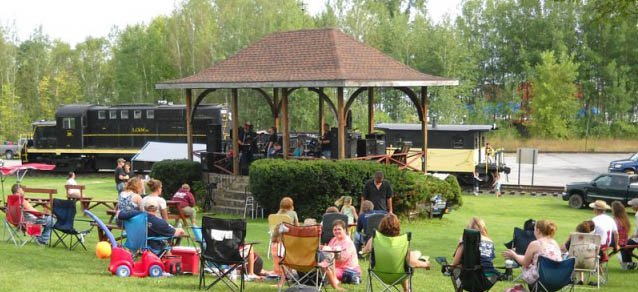 Port Henry — The Moriah Economic Development Group, EDGe, has been honored for its contributions to the community.
EDGe recently received the Tourism Advocate Award from the Regional Office of Sustainable Tourism at its annual meeting and reception in Lake Placid.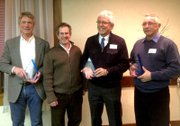 "I was pleasantly surprised that we received this award and it is always great news for our town and community to be recognized for our efforts," said Tim Garrison of EDGe. "This is just one step in our path toward success."
EDGe is a coalition of partners working together to address economic-development strategies.
It has organized community beautification efforts, created a series of events and facilitated development of a comprehensive website that encompasses the town, village and chamber all in one site — www.porthenrymoriah.com.
It's signature event is MoriahStock, a day-long music festival held in Port Henry. The 2013 MoriahStock will be held Aug. 24.
EDGe representatives accepted the award along with Moriah Supervisor Tom Scozzafava and Tim Bryant, president of the Moriah Chamber of Commerce.
The award was presented by Justin Smith, chair of the ROOST board of directors
""Moriah EDGe is an example of a cooperative, grassroots effort built on love of community," Smith said. "We look forward to seeing this group tackle more of the tasks list outlined in the destination master plan for the town of Moriah in coming years.
"As the destination marketing organization for Essex County, we are pleased to showcase the people and organizations who have made the greatest contributions toward achieving a sustainable tourism economy for our region," Smith said.
Also cited at the event was Champlain Area Trails, known as CATS. It received the Tourism Marketing Award, which is given to a group or individual who has produced or launched an innovative tourism marketing product or initiative.
CATS was honored for implementing a writing contest as a marketing approach.
The award was accepted by CATS Executive Director Chris Maron.
The Regional Office of Sustainable Tourism also presented a Destination Product Award, to the Mount Pisgah Enhancement Project, a public/private partnership whose mission is to modernize facilities and increase the use of Mount Pisgah Veteran's Ski Center in the Village of Saranac Lake.
The award is given to the group or individual who has, through capital investment or public coordination, moved forward with a project that positively affects the tourism-related infrastructure in Essex County.
Vote on this Story by clicking on the Icon