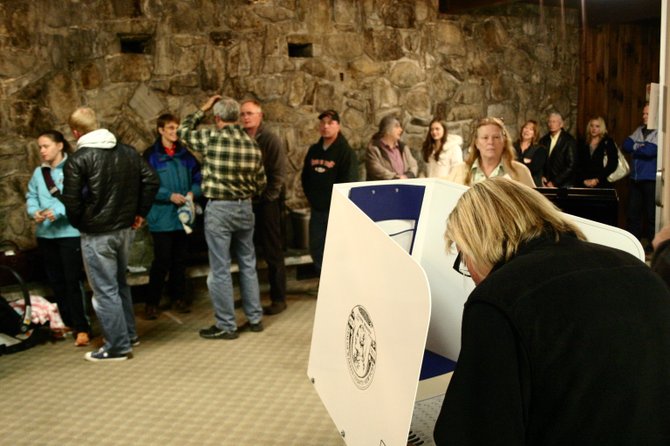 continued — Casey said she supported the concept of early voting — because it encourages more people to vote — but it should be accomplished through the existing system in place for absentee voting.
The absentee regulations — now providing only for those out-of-the area, physically challenged, or in jail — would have to be expanded to include those merely seeking to vote at their convenience.
She said the absentee system works well, features tight security and was inexpensive. She noted that the county handled 3,500 absentee ballots this last election.
Casey said that expanding voting opportunities made the most sense in New York City, where only 46 percent voter turnout occured this past election. Warren County voters tallied a 70 percent turnout, she said.
In response to Casey's pleas, the county supervisors voted unanimously to draft a resolution and send it to state legislators and Gov. Cuomo.
Queensbury at-large Supervisor Bill Mason said the early voting proposal was ineffective and impractical.
"This is yet another unfunded mandate that may be jammed down our throats," he said.
In Essex County, the county's two elections commissioners made a similar plea Jan. 14 to county supervisors.
Vote on this Story by clicking on the Icon