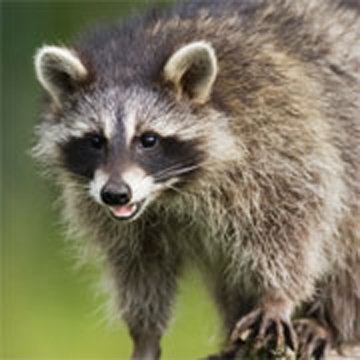 continued — The 16 cases in Essex County in 2012 were largerly found near the border with Clinton County, which also had three positive cases.
Cherry said that the key to stopping the spread of rabies was to limit contact with them.
"They will come and intact with people and pets," he said. "They will come for your trash and they will come for your barbecue. That can lead to more and more chance of rabies getting spread because people interact with the raccoons because they're a cute animal and this leads to increasing the raccoon population."
Cherry said that all pet owners should vaccinate their animals, and people should not feed animals that are not theirs.
"Don't feed the animals. Do not feed the feral cat population. Feeding those animals means you are going to feed the raccoon population as well and if they are eating that food, then they are not eating the bait," he said.
Cherry also said that people should report any contact that they have with animals they feel could pose a threat as soon as possible and should also try to bring the animal to public health, using bats as an example.
"Most treatments have to do with bats," he said. "If they find a bat in their home, they need to catch it and get it to the public health department. What people do instead is call a few days later and say that there was a bat in the house and we were told to call. Were they exposed to rabies? Probably not, but we have to recommend rabies treatments because they do not have the animal."
Cherry said that in the fight against rabies, Essex County had one of the best allies in the state.
"The Essex County Health Department has been extremely vigilant in their awareness and education on the matter," he said. "They have been on top of this and have been very active with the community."
Vote on this Story by clicking on the Icon