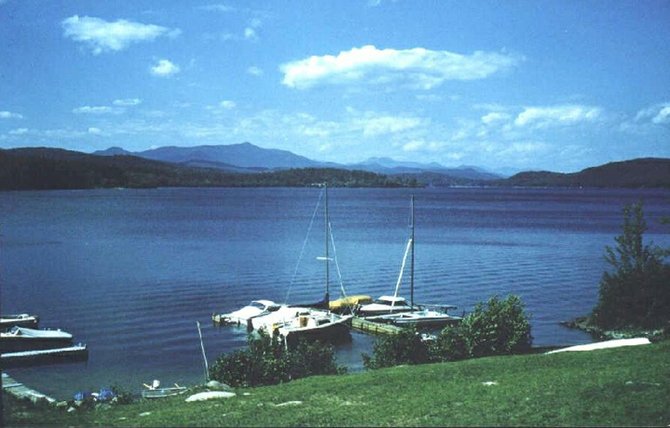 continued — "More than 100 years ago we almost lost the whole thing (Schroon Lake)," he said. "In some ways the threats are even more dangerous today because they're hidden. We can't ignore the threats to the lake.
"Our biggest challenge is to keep people informed and involved," Granger continued. "When people work and vacation in an area there are a lot of distractions. One of our jobs is to make people aware just how important this is. We want to educate people and hope they'll join us."
Granger replaces Helen Wildman as Schroon Lake Association president.
"What a wonderful job Helen did," Granger remarked. "She's left very big shoes to fill. I'm hopeful I can do the job she did."
The Schroon Lake Association board of directors meets the first Monday of each month at 9:30 a.m. in the Schroon town hall on Leland Avenue. Those meetings are open to the public and people are encouraged to attend, Granger said.
For more information on the SLA go online at www.schroonlakeassociation.com
Vote on this Story by clicking on the Icon