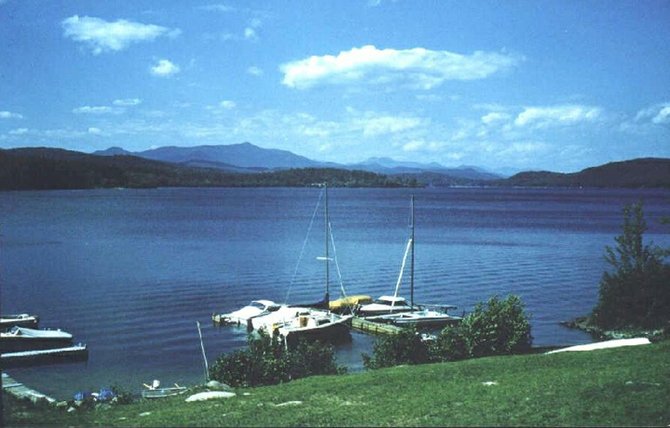 continued — The SLA shares similar relations with the towns of Horicon and Chester, Granger noted.
"We work together very well," he said. "We share our boat launch steward, milfoil harvesting and water quality testing programs with each town."
An example of that cooperation is a $300,000 grant awarded to the town of Chester from the state in December. That grant will allow the SLA and the three towns to implement the association's lake management plan, which was adopted in 2010.
"This plan is a shining example of local government and local conservation groups working together to protect the future of Schroon Lake," Granger said. "Now the state has recognized the quality of that joint effort to support its implementation with a grant to the town of Chester and the lake management steering committee."
The management plan calls for stormwater control projects, roadside erosion control, wastewater education, invasive species eradication efforts, education programs and more.
The adoption of the plan by all parties involved is a great success, Granger said.
"It was done in absolute harmony," the SLA president said. "Everyone left their political issues outside the meeting room door. People just wanted to work together for the benefit of the lake."
With the help of Steve LaMere, a certified lake manager, the Schroon Lake Association has established its goals for 2013. It plans to:
— support programs to prevent introduction of invasive species;
— continue work to eradicate the lake's three existing invasive species, Eurasian milfoil, curly-head pond leaf and purple loosestrife;
— monitor lake quality;
— study the affects of run off into the lake;
— search for contamination hot spots;
— study zooplankton and aquatic plants, which will lead to determining the health of the fish populations; and
— support boating safety classes and other educational efforts.
The SLA will also continue to sponsor its annual arts and crafts fair as well as support other community events and celebrations, Granger said.
Vote on this Story by clicking on the Icon