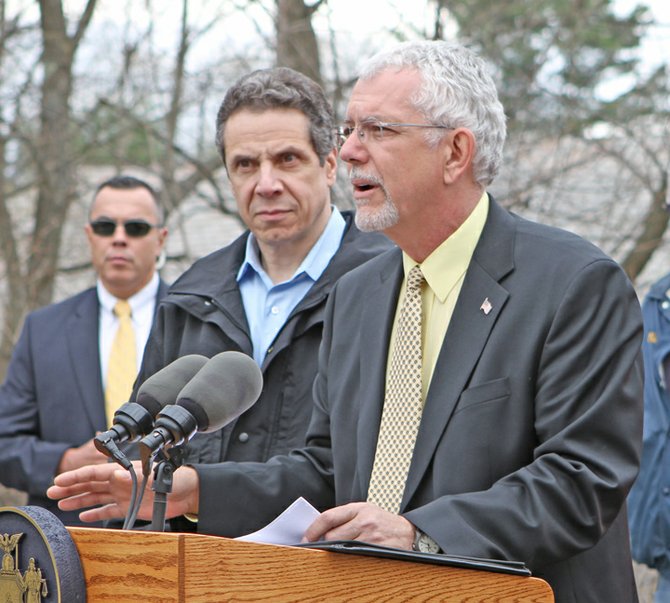 continued — DiNapoli said the slow pace of state, as well as federal, funding to localities has forced them to rely more heavily on local sales taxes and higher property taxes to bring in revenues.
The proposed budget closes an anticipated $1.3 billion budget deficit.
"The bad news is we have a lot of work to do," Cuomo said in his budget address. "The good news is we have shown in the past two years an amazing ability to do what they said we couldn't do."
Cuomo's proposal will go to the legislature for hearings. Cuomo and legislative leaders will soon meet behind closed doors to negotiate a final plan by the April 1 start of the fiscal year.
It was Cuomo's third straight pledge against raising taxes. He and Senate Republicans broke that promise in December 2011 by enacting $1.9 billion in income taxes aimed at millionaires which continues to help balance the state budget.
Vote on this Story by clicking on the Icon