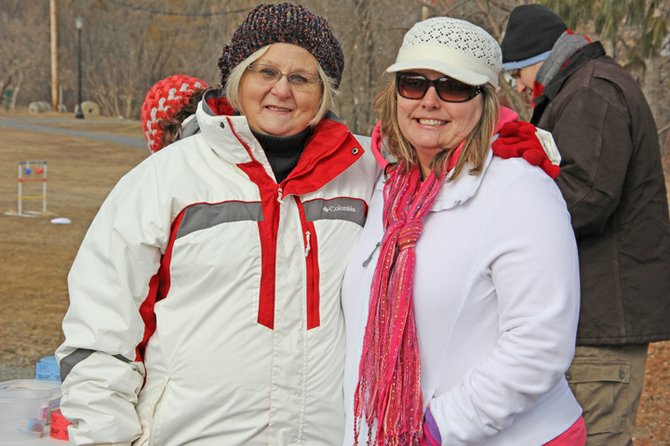 continued — Bob Dedrick, a Ticonderoga Montcalm Street Partnership board member and WinterFest committeeman, said WinterFest is the result of many local groups.
"We would like to thank the many supporters of this year's event including the Ticonderoga Central School, Ticonderoga Area Chamber of Commerce, town of Ticonderoga, Ticonderoga Teachers Association, Kiwanis, Elks, Ticonderoga Youth Commission, Adirondack Trail Riders, Best Western Plus Ticonderoga Inn & Suites, Wagon Wheel Restaurant, Ticonderoga Federal Credit Union, LaChute Road Runners, Ticonderoga Police Benevolent Association, The Country Florist & Gifts, Wal-Mart and Silver Bay YMCA," he said.
While there will be some complimentary refreshments available at WinterFest, the organizers are urging participants and the community to support Ticonderoga businesses that day.
"Supporting the local businesses that support all of the events within the community is very important to all of us," said John Bartlett, Ti Montcalm Street Partnership chairman. "We are only having light refreshments because we want those enjoying WinterFest to visit the businesses that have signed up to offer promotions that day. Promotions have been organized by the Ticonderoga Area Chamber of Commerce."
To receive the promotions people must mention WinterFest or show the WinterFest promotions flyer available at the chamber office, participating businesses, on the Ticonderoga Area Chamber of Commerce Facebook page, or online at www.ticonderogany.com.
"I would also like to thank all of the volunteers who serve on the WinterFest committee and those volunteering the day of the event," Bartlett said. "Without their dedication this and all events the TMSP organizes would not be possible."
WinterFest 2013 will take place regardless of weather. Activities are being planned if there is a lack of snow that day. Restrooms and warming areas will be available for use at the Ticonderoga Community Building and the Elks building. Refreshments will be available at the Elks building and the skating rink.
In addition to WinterFest, the Ticonderoga Montcalm Street Partnership organizes StreetFest, the annual street art project and auction, HalloweenFest and works on a variety of projects to improve and support downtown Ticonderoga.
For more information in WinterFest contact the Ticonderoga Area Chamber of Commerce at 585- 6619, chamberinfo@ticonderogany.com or visit www.ticonderogany.com.
Vote on this Story by clicking on the Icon