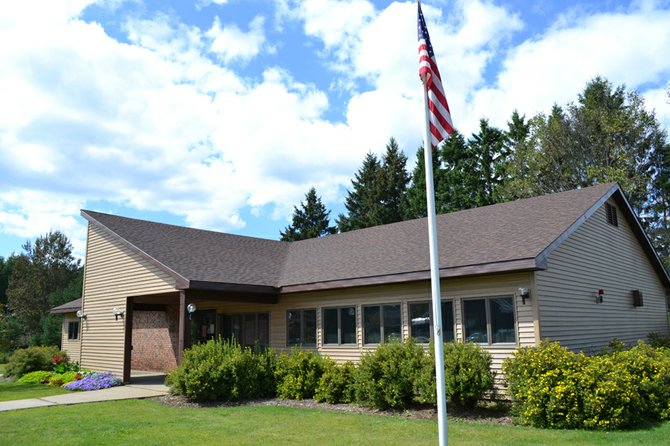 continued — •Surrounding the proposed contract renewal for general support received by the board from the engineering firm, Clough Harbor & Associates, board members tabled the decision as to approve the contract. He wishes to allow time to review the amount of use the town made of the firm for general engineering support the previous year before making the decision to engage them for the same support use again this year.
•Six bids were received for the purchase of two ¾ ton pickup trucks. Bids were received from five dealerships located in the states of Vermont, New York and Ohio. All six bids were accepted for consideration.
•During his "Comments" Section, Supervisor Wells officially announced that the Adirondack Lakes Center for the Arts received a $150,000 grant from the North Country Regional Economic Development Council to help fund the Center's Adirondack Lake Summer Theater Festival, a one-of-a-kind touring theatre festival covering 2,000 square miles of the Adirondack Park. ALSTF features professional actors and community performers in six different productions, with over 60 performances in 20 towns throughout the Adirondack region and Central New York. Through the ALSTF apprentice program local actors, musicians and technicians also spend the summer studying with professionals in the productions.
•Wells went on to mention that due to some equipment problems, some snow mobile trail grooming issues developed and some unfortunate reports were placed on-line. Wells communicated his unhappiness with such reports being made that have adverse economic effects and reflections on the town. He was especially unhappy with those making such reports without finding out the reason behind the grooming situations. He went on to thank the town of Inlet for their assistance in picking up the slack that Indian Lake's equipment breakdowns caused.
•The supervisor's final comment was the announcement that the Ambulance Corps is running seven days without the benefit of the paid staff at night and that there is a need for a driver at the Corps if anyone is interested. A CPR course is necessary.
Vote on this Story by clicking on the Icon