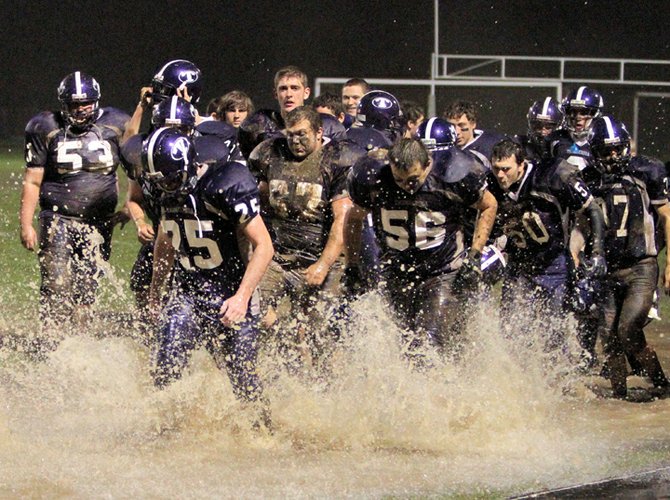 continued — Ticonderoga also made a strong showing in the Section VII Class D girls championship race for Coach Britney McCarthy, finishing second and earning three at-large berths for runners at the state meet.
Soccer players awarded are Nicole Trudeau, Katie Palandrani, Andrea Rich, Ashley Trudeau, Lexi Moore, Haley Kuhl, Logan Mars, Sadie Hamel, Maura Jebb, Jaelyn Granger, Grace Ginn and Kylie Austin.
Coach Kathy Tubbs' crew posted a 7-7-1 record en route to the Section VII Class C quarterfinals.
Football players cited include Anthony Costello, Tanner Wright, Anthony DuShane, Skyler Gilbert, Sean Lawrie, David Busick, Blake Gautreau, Steven Bussey, Ty Denno, Cody Henthorn, Dalton Huestis, Garrison Hughes, Matt Cook and Nick Theiss.
Led by Coach Bob Sutphen, the Sentinels posted a 5-4 record. They lost the Section VII Class D championship game to Moriah, 16-6.
Vote on this Story by clicking on the Icon