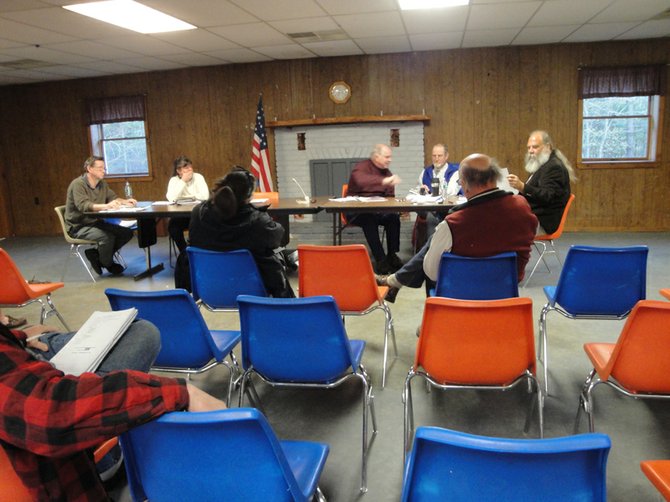 continued — Grading the boards
The purpose of this report is to grade the website portion of the "meeting material" amendment. Believe it or not, I've been tracking all the boards in the News Enterprise region since Feb. 2, 2012 to see who is taking this seriously.
My intention was to give periodic updates in the newspaper to show the public how their elected representatives are doing with regard to the Open Meetings Law. That's part of our job, keeping them honest, putting them on notice, being the watchdog for taxpayers.
I wanted to rank the boards and give credit to those who have made progress. And I wanted to be as fair as possible — knowing that I will be critical of the schools and towns that are not yet complying — so I decided to give them grades based on certain criteria.
But this wasn't done in a vacuum; I interviewed most of these school superintendents and town supervisors in the spring of 2012 to see how they were coping with the new requirement. I found that some were investing in software, even though the law states that they don't have to spend any money (to get away from the stigma of being an unfunded mandate). I found others hiding behind the same funding language and the words "to the extent practicable."
I even interviewed Committee on Open Government Executive Director Robert Freeman at the New York Press Association conference in the spring of 2012. I asked him about boards using the statute's language to make excuses why they can't post meeting material on their websites.
Freeman asked me, "Can you place it on your website?"
"Yes," I said.
Therefore, it's practicable for all boards to do so, he asserted.
Grading criteria
When you go to a public meeting, each board member is given a packet of reference material so they are prepared to discuss items on the agenda and make decisions. The information can include correspondence, proposed resolutions, laws, rules, regulations, policies and amendments. Minus any executive session material, it certainly includes material required to be made available pursuant to the Freedom of Information Law (FOIL).
Vote on this Story by clicking on the Icon