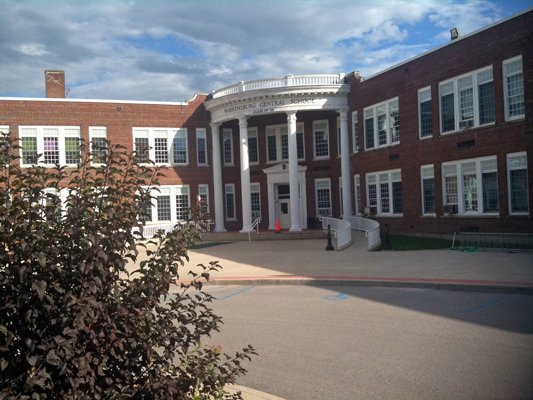 WARRENSBURG — Ending a contentious two-year negotiation process, the Warrensburg Central School District and the local teachers union agreed to a new work contract.
Warrensburg Central's teachers voted in favor of the contract late last week, and the local Board of Education approved it Monday Jan. 14.
The contract calls for a small increase in union members' contributions toward health insurance premiums and curtails a former privilege of retiring teachers to reduce or eliminate their continuing health insurance expenses by applying accrued sick time towards their portion, as guaranteed in the former contract.
The contract also calls for a slim annual increase in wages on top of the teachers' annual "step" increase.
Contribution rates for health insurance will increase to 12 percent for the 2012-13 and 2013-14 school years, and increase to 13 percent for 2014-15. Through 2011-12, teachers were contributing 10 percent of their health insurance premiums.
Except for teachers who have reached the lifetime co-pay amount for the Matrix plan, teachers opting to receive benefits from the district will move to the less expensive Preferred Provider Option plan offered by the regional BOCES consortium.
Those teachers choosing to remain in the Matrix plan who have not met the lifetime co-pay threshold must pay the difference between the PPO and Matrix plans.
Warrensburg Central Superintendent of Schools Tim Lawson said that the contract provides long-term savings to the district through curtailing retiree's options concerning health care premium payoffs.
Retiring teachers will now contribute to health insurance plans at the same rate that they were contributing at the time of their retirement, rather than being able to use unused sick leave to reduce or eliminate their portion of the insurance premiums.
Offsetting the concessions is a modest increase in the salary schedule. Salaries are to increase 1 percent in the 2012-13 year and another 1 percent in 2013-14, then 1.25 percent in the 2014-15 year. The agreement calls for zero increase in salary during the 2011-12 school year.
(Continued on Next Page)
Prev Next
Vote on this Story by clicking on the Icon