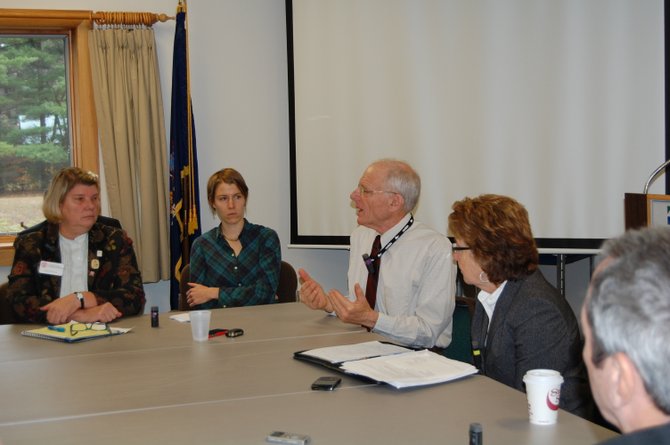 continued — Lewis said that while he felt the assessment reached by Fisher was also too high, he would live by those numbers because they were the ones that were submitted to the courts.
Essex Town Supervisor Sharon Boisen said she would continue not to comment about any litigation the town may be in. When the suit was first filed, Boisen had said she was hopeful the town could reach a settlement.
"I would always hope that we could come to a mutual agreement before we go into court in any legal matter," Boisen said. "That's the best case. It would be great not to need all of the money that has been budgeted for legal expenses."
Lewis continued to voice his frustration over the assessments and how he felt they were too high.
"They have been taxing us to oblivion and we trusted this town," Lewis said. "Well we don't anymore. Joe and Martina are going to sit down with this and get the language correct with McNamara. At the end of the day, we will go back to the town with something that is equivalent to those numbers."
Lewis has also said in the past that they were interested in a settlement to avoid court, but he added if the matter were to be sent to the court, then he felt it would be precedent setting.
"They are taxing us on grain bins and three-sided buildings and they are not supposed to be able to," Lewis said. "The thing is, they are getting this wrong across the entire state. If (Judge) Meyer takes this case, then I feel that it will be even more important than the APA case."
Vote on this Story by clicking on the Icon