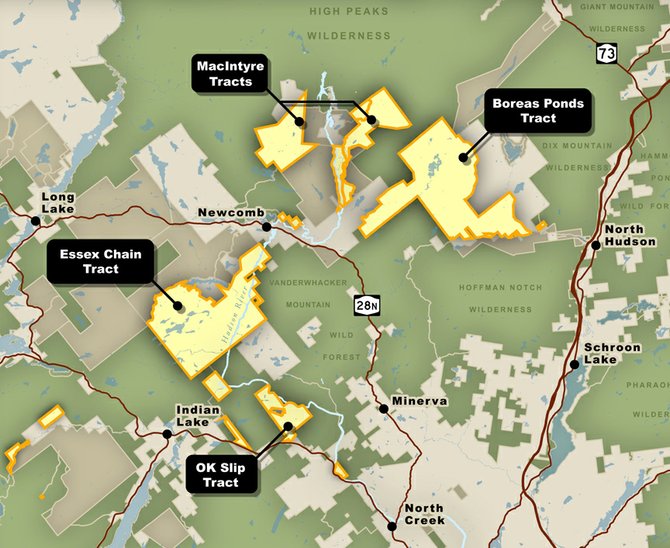 continued — "The tower will provide coverage for the whole town of Minerva and the portion of Route 28 North that runs through it," Corey said.
Verizon's APA application and the service coverage map are available for public viewing at the Town Hall.
Block grants for residences
The town received a $400,000 to repair residences for income-eligible households. The monies were provided by the New York State Community Block Grant. Corey noted that the Housing Assistance Program of Essex County was helpful in securing the grant.
"At the time that we submitted the grant application, we listed 30 income-eligible homes, and we will now be working with those households to re-verify their information and home repair needs," Corey said.
There will be a public meeting to discuss the details of the grant opportunity.
Discontinuation of cable service
The discontinuation of cable service on Dec. 31 by Chain Lakes Cable was discussed during the Town Board's Jan. 3 organizational meeting. Chain Lakes cable had provided cable service to Minerva and surrounding areas.
Supervisor Corey said she has been in touch with the FCC to find out what rights the Town has in the given circumstances. A major concern is that the infrastructure be maintained and secured to ensure public safety — a common practice when dealing with utilities. In addition, Corey had been looking into the possibility that Time Warner Cable might take over as a service provider. However, they made it clear that they are not interested in taking over. As of right now, Corey noted that best option for residents would be either Direct TV or Dish.
"I wish we were able to take over ourselves, but given the budget and the tax cap we are simply unable to take on a major piece of infrastructure like this," Corey said.
Vote on this Story by clicking on the Icon