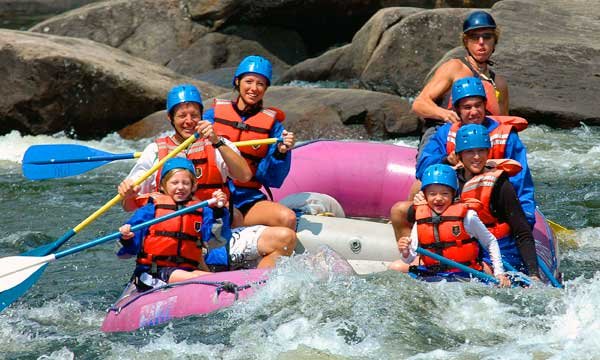 continued — "It's a reflection of the governor's real interest in the Adirondacks as a recreational and tourism center for the state and an opportunity to get officials here to appreciate what the region has to offer," said Dan MacEntee, spokesman for Sen. Little.
Market NY to Focus on Upstate Economic Development
Below is the text of the governor's economic development proposal in his Jan. 9 speech.
•The Adirondack Challenge: Noting that New York has some of the best whitewater rafting in the nation, the Governor proposed a national whitewater rafting competition to be held in the North Country.
•$5 Million Advertising Competition: A $5 million advertising competition for the best regional marketing plans will be launched, incentivizing counties to work together to forge regional synergies.
•Taste-NY: The Taste-NY initiative will coordinate around promoting New York products, including creating duty-free "Taste-NY" stores across the state to promote New York grown and produced products.
•Destination Resorts/Casino Gaming: To increase upstate tourism, the Governor proposed a casino gaming plan that would locate up to three casinos in Upstate New York. Under the proposal, casino gaming revenue will be split 90% for education and 10% for local property tax relief.
Vote on this Story by clicking on the Icon