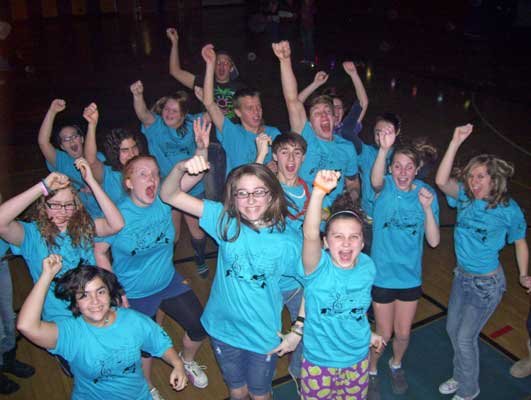 Birthday wishes are going out to John Baker also Cassie Mott on Jan. 13, Wendy Pasco and Kristen Frasier on Jan. 14, Nicholas May on Jan. 15, Matt Pasco, Steven Smith, Meredith Sonley, and Joy Baker on Jan. 16, and Lewie Gallup on Jan. 18.
WCS Marathon Dance slated
Warrensburg High School's annual Marathon Dance will be held from noon on Saturday, Jan. 12 to midnight at the school gymnasium. Pre-registration is required. For details, contact Kelly Frye at the high school via email: fryek@wcsd.org or phone: 623-2861, ext. 212.
Those who would like to donate to or volunteer for this event, contact Darlene Gordon at: gordond@wcsd.org, or call her at school.
Vote on this Story by clicking on the Icon