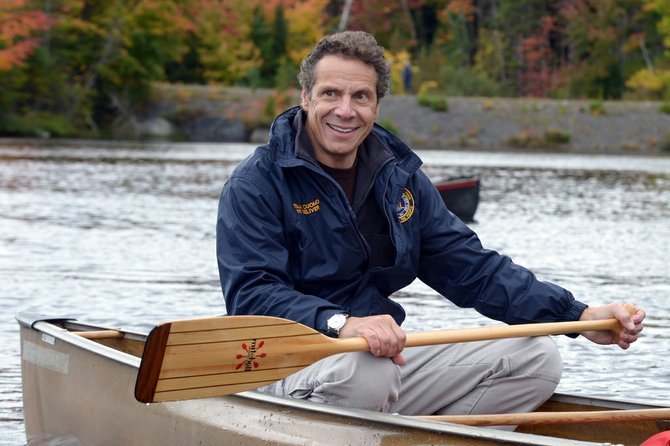 continued — · Charge NY Program: The Charge NY Program will invest in an electric car network to reduce reliance on fossil fuels by installing a statewide network of charging stations and providing charging infrastructure tax credits.
· Cabinet-Level Energy Czar: To coordinate the state's clean-tech agenda and oversee the state government's energy portfolio, the Governor has named Richard Kauffman, a senior advisor to the nation's Secretary of Energy Steven Chu, to serve as a member of the Cabinet as the "Energy Czar."
Preparing the Workforce of Today and Tomorrow: To retool New York's workforce to be prepared for the jobs of today and tomorrow, the Governor proposed steps to reimagine the SUNY and CUNY community colleges to ensure the state's job training programs produce the trained personnel that businesses need:
· Next Generation Job Linkage Program: The Governor outlined a Job Linkage Program that will link community colleges with employers to identify the job, to define the skill, and to provide the training for it. The state will pay for performance by funding colleges based on student job placement.
Market NY to Focus on Upstate Economic Development: The Governor today announced Market NY, a new multi-faceted marketing plan to bolster Upstate growth.
· Taste-NY: The Taste-NY initiative will coordinate around promoting New York products, including creating duty-free "Taste-NY" stores across the state to promote New York grown and produced products.
· $5 Million Advertising Competition: A $5 million advertising competition for the best regional marketing plans will be launched, incentivizing counties to work together to forge regional synergies.
· The Adirondack Challenge: Noting that New York has some of the best whitewater rafting in the nation, the Governor proposed a national whitewater rafting competition to be held in the North Country.
· Destination Resorts/Casino Gaming: To increase upstate tourism, the Governor proposed a casino gaming plan that would locate up to three casinos in Upstate New York. Under the proposal, casino gaming revenue will be split 90% for education and 10% for local property tax relief.
Vote on this Story by clicking on the Icon