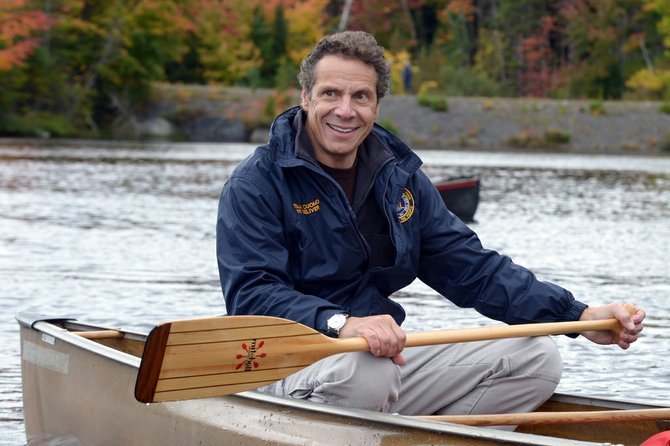 continued — · Innovation Hot Spots: Ten higher education/private sector high-tech incubators will be selected as "Hot Spots" through a competitive process that fosters innovation by offering inventors and entrepreneurs support to grow their businesses and to be part of a tax-free zone, where start-ups will not be subject to business, real property, and sales taxes, to encourage business growth in New York State.
· Innovation NY Network: To break down barriers to commercialization of academic ideas, the Governor proposed creating the Innovation NY Network to build collaboration among academics, venture capitalists, business leaders, patent lawyers and other professionals and entrepreneurs to facilitate and grow the commercialization process.
· Innovation Venture Capital Fund: A $50 million Innovation Venture Capital Fund will provide incentives for successful start-ups to stay in the state and grow. Support from the Innovation Venture Capital Fund will help these entrepreneurs make the transition from research and other ideas through prototyping and ultimately to the creation of marketable products.
Reforming Workers' Compensation and Unemployment Insurance for Businesses and Workers: To continue to lower the cost of doing business in New York and reduce the crushing burden of unemployment insurance and workers' compensation, the Governor proposed reforms to both systems that will save businesses $1.3 billion, while also increasing unemployment insurance benefits to workers for the first time since 1999.
Making New York the Leader in the Clean Tech Economy: To continue to establish New York as a national leader in building a clean tech economy program, the Governor announced the following steps:
· NY Green Bank: The $1 billion Green Bank will leverage public dollars with a private sector match to spur the clean economy.
· Extend NY-Sun Solar Jobs: The program will be expanded at $150 million annually for 10 years to increase solar panel installations for homes and businesses.
Vote on this Story by clicking on the Icon