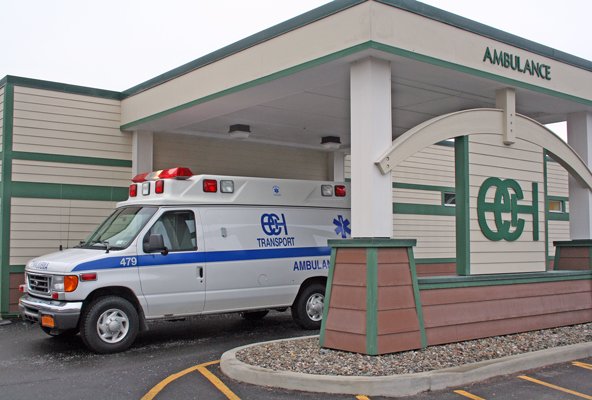 Elizabethtown — Two New York hospitals will join with two from Vermont to create a regional chain of heath care providers.
Community Providers, Inc., the corporate parent of Elizabethtown Community Hospital and Champlain Valley Physicians Hospital in Plattsburgh, announced that the New York State Department of Health had approved a corporate affiliation with Fletcher Allen Partners, the parent organization of Fletcher Allen Health Care based in Burlington and Central Vermont Medical Center in Berlin.
The affiliation took effect Jan. 1, and is subject to confirmation by the New York Supreme Court, which is expected within 45 days. The affiliation was approved by the boards of the participating organizations earlier in 2012.

"It brings the four of us together as brother/sister hospitals," ECH CEO Rod Boula said. "It makes sense to have this type of affiliation with a hospital that we are already working with."
ECH and Fletcher Allen are not strangers to each other, as the Elizabethtown hospital uses their services when it comes to severe trauma and stroke patients.
"We had already had a connection there through telemedicine because they have been receiving our trauma patients," ECH Director of Community Relations Jane Hooper said.
"We want to look at improving the telemedicine piece that is already there and have increased connectivity with CVPH as well as Fletcher Allen," Boula said.
On a business side, Boula added that the merger brings better bargaining power and the ability to do things cheaper as a group instead of just one hospital at a time. He also said that the merger could lead to medical students participating in rotations at ECH.
"That is something that would be a benefit because when it comes to recruitment in a small hospital, it would be nice to have the students come in to Elizabethtown and see that there are these options available to them."
(Continued on Next Page)
Prev Next
Vote on this Story by clicking on the Icon
More like this story