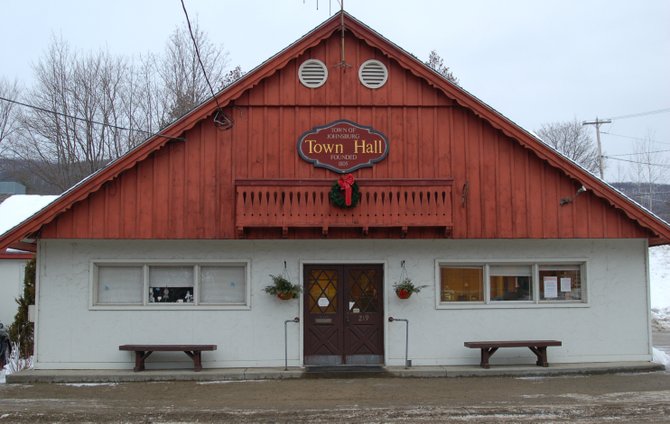 continued — With his concerns allayed, Olesheski seconded the resolution to reappoint Jordan as town attorney and the vote to confirm the appointment was unanimous.
The meeting opened with the formal swearing in of Kate Nightingale who by virtue of winning the November general election, earned the right to serve the final year of the unexpired term of former Councilman Ron Vanselow, who was elected town supervisor in the 2011 general election, replacing Sterling Goodspeed who did not seek re-election. Vanselow's ascension to supervisor created a vacancy on the council and Nightingale was appointed to fill the seat until it could be filled via the November election in which Nightingale ran unopposed.
During a brief discussion near the beginning of the meeting, Supervisor Vanselow indicated that the town may look at weight restrictions on certain town roads in an attempt to preserve pavement that may be torn up by exceptionally heavy vehicles. Vanselow said that discussion will likely come at a Town Board meeting in the near future and will involve Town Highway Superintendent Daniel Hitchcock.
The Town Board will next convene in regular session at 7 p.m., Tuesday, Jan. 15 at Scout Hall in the hamlet of Sodom.
Vote on this Story by clicking on the Icon