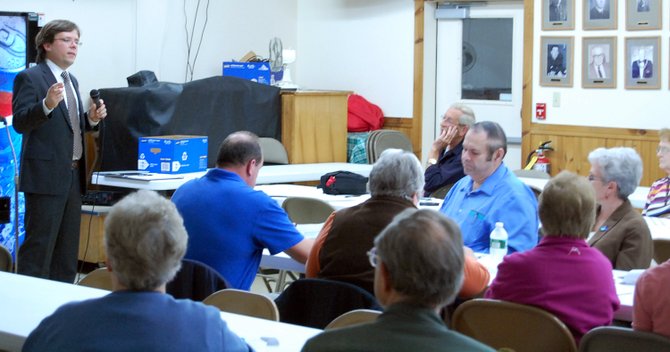 continued — While there are no further official meetings, discussion has continued over the issue.
"I have had people stop me to talk about dissolution and express their concerns," Holderman said. "The people I have talked to have been against it."
Linda Liberty-Guimond, who served on the dissolution committee, said she is working with a group of village residents to make sure "the facts" are presented to the public.
"We are not trying to persuade people; we just want to put the facts out," Guimond said. "We want to make sure that people have the committee's recommendation and the study report. I feel strongly that the people need the facts because there is some mis-information out there."
Guimond said she felt residents petitioned for the vote because they did not feel it would happen any other way.
"I believe the petition was submitted because people had lost faith in the board to do the right thing," Guimond said. "We want to make sure the facts are there. If people vote to keep the village government, then amen to that."
The dissolution vote for village residents will take place Tuesday, Jan. 22, from noon until 9 p.m. at the village offices.
Vote on this Story by clicking on the Icon