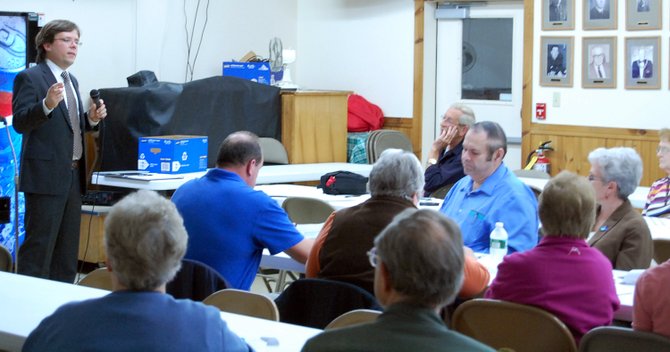 Keeseville — With the new year comes the chance for residents of the village of Keeseville to have their voices heard.
Residents will go to the polls Tuesday, Jan. 22, to vote on the future of the municipality and whether it should be dissolved.
In the final dissolution plan presented to the Keeseville Village Board by Rondout Consulting and Fairweather Consulting, the Keeseville Dissolution Committee recommended the dissolution of the village government with services to be taken over by the towns of Ausable and Chesterfield. It also states that a dissolution would result in a savings for most residents. However, there would be slight a cost increase for residents who have an assessed property value below $60,000 and for those who either use village garbage collection services (fewer than eight stickers per month) that switch over to private haulers or those whose sewer and water usage is higher than the estimated use of 60,000 gallons per year.
Mayor Dale Holderman, who served on the committee for the majority of the meetings, has been a vocal critic against dissolution.
"I do not think you should give up local control of government just to save a few bucks," Holderman said. "You are not going to be able to provide the same services without an increase in costs, which means and increase in taxation."
Holderman said that there are no further meetings about the dissolution plan or vote before Jan. 22, other than a regular Village Board meeting Tuesday, Jan. 8, at 7 p.m., when a dissolution discussion is not a planned part of the agenda.
"The main thing was getting the abstract out so people could see that and what the findings were," Holderman said. "Everything has been set in motion and everything has been filed for the vote, so we are ready to go however good or bad it turns out to be."
(Continued on Next Page)
Prev Next
Vote on this Story by clicking on the Icon