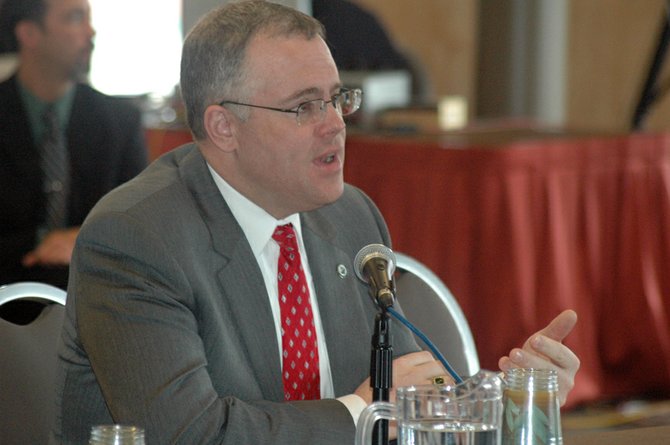 continued — The state's recent purchase of 69,000 acres of former Finch Pruyn land for $48 million has been criticized by Adirondackers for the likelihood it will hamper the economy and curtail job growth.
"I'm not a fan of how the state acquired the land," Stec said, noting that the first phase of the land sale closed about two weeks ago. "Rather than an outright sale, I'd like to see more land in conservation easements and classified as 'Working Forests. 'There's still room for work on how this sale is accomplished — I want to make sure local residents' and community leaders' concerns are addressed as much as possible."
Another top priority is to curb costly and restrictive state government dictates passed down to local municipalities, he said.
Such mandate relief is vital for local jurisdictions — particularly school districts that pay heavy expenses related to meeting state regulations, Stec said.
"Talking with school superintendents through the district, they've identified mandated programs and expenses which need to be cut," he said. "We need to be asking the question, 'Is this a need or is it a want?'"
Stec said he was committed to reducing the size and cost of government, and he was ready to get to work on these causes.
"We must have a fiscally responsible state budget," he said. "We have to be honest and realistic in the state of New York about what we can and cannot afford."
Vote on this Story by clicking on the Icon