Ticonderoga — The founder of the Ticonderoga Revitalization Alliance has left the organization.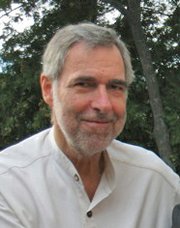 Alex Levitch has resigned from the executive board of directors.
Levitch said he resigned because he no longer had the time to devote to the alliance. He is owner of Adirondack Camp in Putnam.
"I do so, because time has become, increasingly, the nagging issue; and it is important that every (alliance) director be prepared to set aside real time to do real work," Levitch said in his resignation letter.
The Ticonderoga Revitalization Alliance is a not-for-profit, local development corporation whose mission is to restore economic prosperity in the Ticonderoga region. Its goal is to serve as a clearinghouse for ideas and resources and be a catalyst for public-private partnerships and investment opportunities.
Jim Major, alliance board chairman, has asked Levitch to remain on the group's steering board and will ask the board of directors to list Levitch as trustee emeritus and founder.
"Alex is the founder and chief architect of TRA and will be greatly missed," Major said. "His direction, guidance and forward thinking has created a vision that will carry on, and has been instrumental in both small and large plans for Ti. Everything we accomplish will be a positive statement about his thinking and foresight. Alex will be greatly missed on the board of directors."
Chattie VanWert, alliance executive director, agreed Levitch will be missed.
"Alex is the founder of the Ticonderoga Revitalization Alliance," VanWert said. "It is his 'Vision of a New Prosperity' that inspires our growing participation, support, membership, volunteerism and investment.  It is Alex's compelling call for grass-roots partnerships that has brought us to where we are today. He has personally reached out to donors who generously lend their financial support and volunteers who want to make a difference in our community.
"Alex will certainly be missed, but I hope he will continue to be able to respond to the occasional email, phone call or visitor who needs his guidance or encouragement," she continued.
(Continued on Next Page)
Prev Next
Vote on this Story by clicking on the Icon