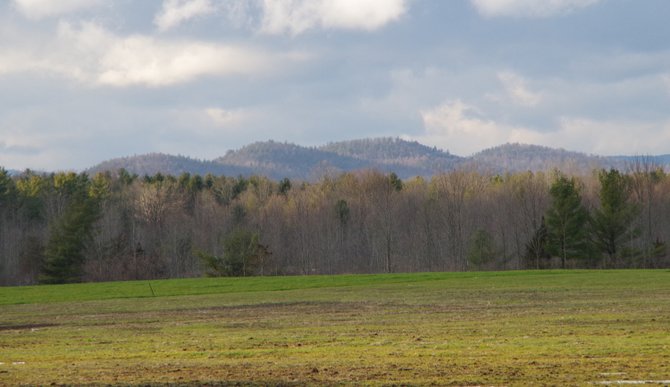 continued — "The trails will follow some old logging roads, so there is not much work that will need to be done," Maron said. "The main things will be finalizing the route, cutting some branches and creating some boardwalks that will be used to get through some wetland areas."
Maron said there will be chances for people to experience the area before the trails are completed.
"We'll have some preview hikes for people to see how great this new trail will be and hopefully have it ready to open on National Trails Day," Maron said. "It will be a wonderful addition to the network of trails we are developing to link our communities. We are grateful that the DeNeales acted on their vision to conserve their property, promote farming and allow for public access."
Maron said that the project advances goals identified in the new Willsboro Comprehensive Land Use Plan to preserve farmland, encourage active agricultural use of the land, and require agricultural management practices that reduce soil erosion and protect clean water. It also promotes the goals of conserving woodlands, wetlands, open space, and scenic vistas while providing a trail for outdoor recreation.
This is the second conservation easement donated to CATS, the first including 77 acres of land in the Corbeau Creel area of Chazy.
For more on CATS, call 962-2287 or visit champlainareatrails.com.
Vote on this Story by clicking on the Icon