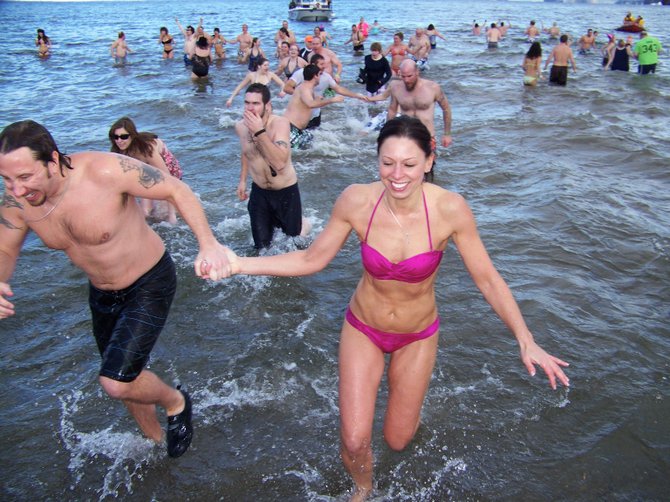 continued — "We want people to know about how devastating polio is, how people can lose the use of their arms and legs," she said.
Fellow Rotary member Richard Hodge of Glen Lake, said he was ready to dive underwater for the cause.
"This is my 12th year," he said. "It's become a tradition — I love it."
A couple runs for their warm clothing after swimming for several minutes Tuesday Jan. 1 in Lake George annual New Year's Day Polar Plunge. Braving bitter cold and gusty wind, more than 1,000 people in swimming suits, shorts, bikinis — and some in bizarre costumes — charged into the frigid waters in the time-honored ritual. See the Adirondack Journal website — or next week's edition — for details..
Photo by Thom Randall
Vote on this Story by clicking on the Icon